Dana and David Dornsife Office for Experiential Learning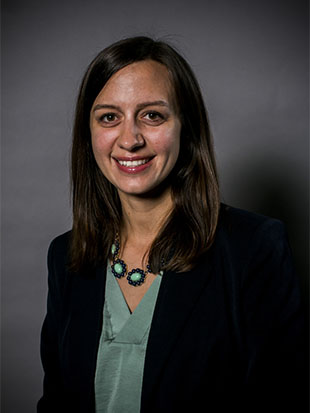 Associate Director, Dornsife Office for Experiential Learning
Dean's Office
Diana leads experiential learning efforts for Drexel LeBow, building initiatives that provide business solutions for organizations and practical opportunities for students. She works with corporations to develop partnerships in curricular and co-curricular settings, such as consulting projects, speaking engagements, and interdisciplinary activities. Diana oversees the Business Analytics Solutions Center, a hub for collaboration between industry and academia. She leads the annual Drexel LeBow Analytics 50, a national recognition of industry analytics innovators.
Diana has held various experiential learning roles within the College and specializes in relationship management, program development, co-curricular programming, and communication. Prior to joining Drexel LeBow in 2013, she managed international business experiences and communications efforts at Arcadia University's School of Global Business and oversaw journal publications at Springer publishing company. She received a B.A. in Professional Writing from York College of Pennsylvania and an M.S. in Public Communication from Drexel University.
Assistant Director for Program Innovation and Development
Dean's Office
Rebekka supports the development and continuous improvement of the graduate and undergraduate curriculum and creates opportunities for students and faculty to engage with external business partners. Rebekka has previously worked in the Management Department and as part of the Graduate Programs team. Prior to joining LeBow, Rebekka worked in fundraising and event planning for the National MS Society.
Rebekka holds a Communications degree from Messiah College and an MS in Higher Education from Drexel University.
Program Coordinator, Dornsife Office for Experiential Learning
Dean's Office
Kelsey joined LeBow in 2017 as the Program Coordinator in the Dornsife Office for Experiential Learning. Her main responsibilities include facilitating international residency experiences for undergraduate and graduate students.
Kelsey received a B.A. in Spanish Studies from American University and an M.Ed. in Comparative International Education from Lehigh University.