Full-Time MBA
This program is designed for an elite group of motivated students from a variety of academic and professional backgrounds. This cohorted, predominantly day-time program is completed in 15 months, including 12 months of intense academic study.
Unique to Drexel LeBow, after the first 9 months of academics, the entire summer term is dedicated to full-time hands-on learning. You will put your academics to work on a real-world application. These opportunities include an option of internships, corporate consulting projects, study abroad opportunities, residencies or the C-Suite Co-op™.
There is strength in numbers. A cohort takes classes and progresses through the program as a group. The support system and collaboration builds relationships for life.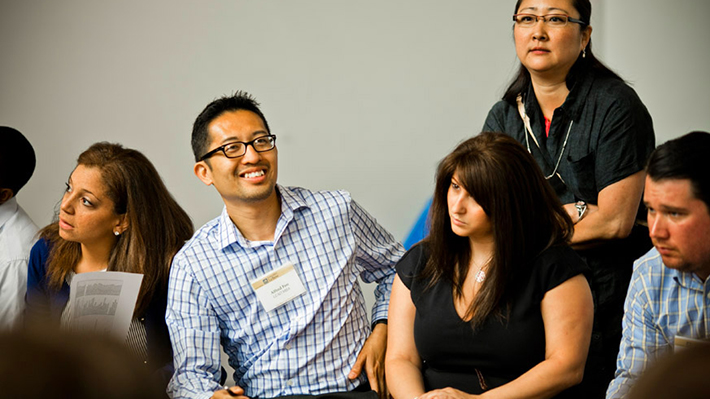 The rigorous coursework gives both a broad understanding of business administration and management as well as an opportunity to get a deeper understanding of your particular areas of interest.