Accelerated MBA
Teamwork skills are cultivated in this program designed in cohorts of students with a set timeline of two years to completion. The accelerated pace allows you to take two evening classes taken per term — a great way for working professionals to stay on track. The structure and the support system built into this program results in more than a 90 percent graduation rate. The majority of the coursework is delivered on campus, with some courses offered online.
There is strength in numbers. A cohort takes classes and progresses through the program as a group. The support system and collaboration builds relationships for life.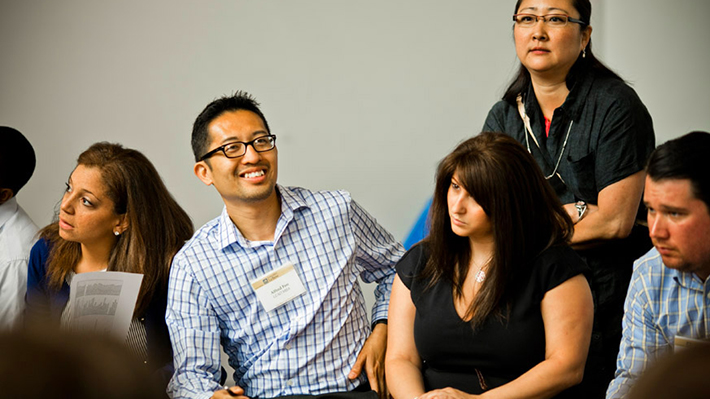 The rigorous coursework gives both a broad understanding of business administration and management as well as an opportunity to get a deeper understanding of your particular areas of interest.