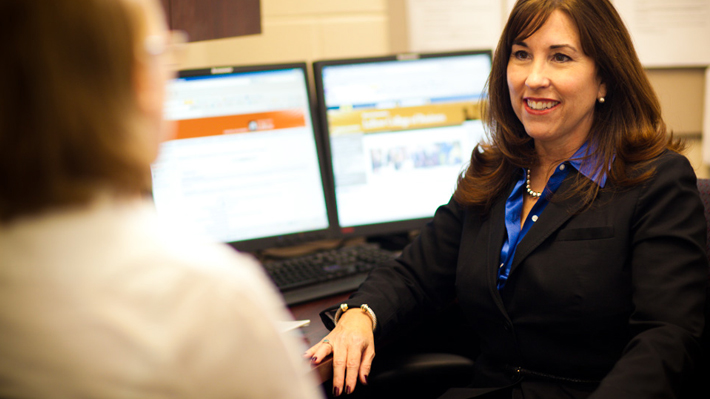 MBA/MS Career Services is committed to helping business graduate students (MBA, MS and PhD), alumni and employer partners meet their goals.
We work year-round to assist our stakeholders, helping students find internships and full-time positions and connecting employers with qualified, prepared candidates.
We offer students one-on-one career counseling, including career exploration assessments, professional resume assistance, job search and career management coaching as well as workshops (classroom and web-based) and employer networking events and opportunities. We help optimize the job search process with resources available 24-7 including our online interactive interviewing simulation program, InterviewStream, and two different job search and recruitment platforms, CareerShift and HandShake. The programs we use to prepare you for the interview and selection process are rigorous, as we work with you to achieve the success you seek.
The relationships we hone with area businesses form the basis of our approach. Employers are connected with talented candidates through industry-specific events, mixers, career coaching events, job postings, on-campus interviews and site visits. Each member of the MBA/MS Career Services team has experience in the private sector that fosters building strong relationships with recruiters and brings "insider" knowledge that translates into effective tactical advice and support for students.
Drexel alumni are known for a willingness to help students. For some, this means visits to campus to talk about their company or career, to host a conversation or networking event, or to answer student questions. It also means getting involved in recruiting discussions for current students.
Our mission is not just to help the student find a great job, but the right one.