Plan of Study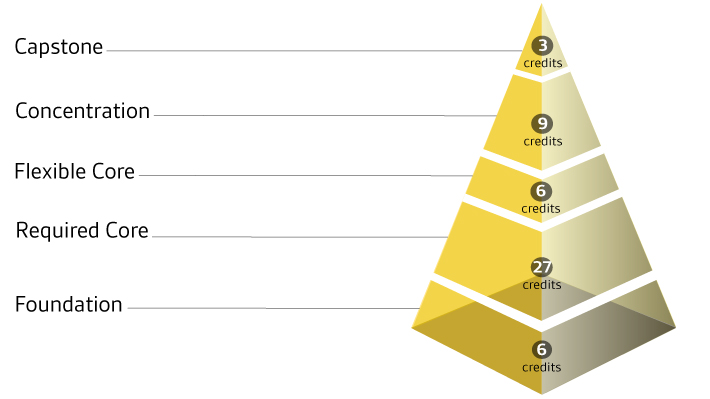 Accelerated Foundation Courses
Hit the ground running with five-week accelerated foundation courses in:
Accounting
Finance
Macroeconomics
Microeconomics
Required Core Courses
These courses are required of all students:
Managing the Total Enterprise
Marketing Strategy and Planning
Business Statistics
Managerial Economics
Managing Technological Innovation
Operations Management
Corporate Financial Management
Managerial Accounting
Leadership and Professional Development
Center of Excellence Electives
Electives allow you to delve more deeply into your concentration or sample other areas through courses taught by institutes and centers focused on entrepreneurship, corporate governance, strategic leadership and reputation management. Nearly one-third of the courses in most Drexel LeBow MBA programs are electives that focus on a specific discipline or areas of cross-disciplinary study.
Capstone
Your final course in strategic management provides an integrative study of the functions and responsibilities of top management and the strategies that affect the character and success of the total enterprise.