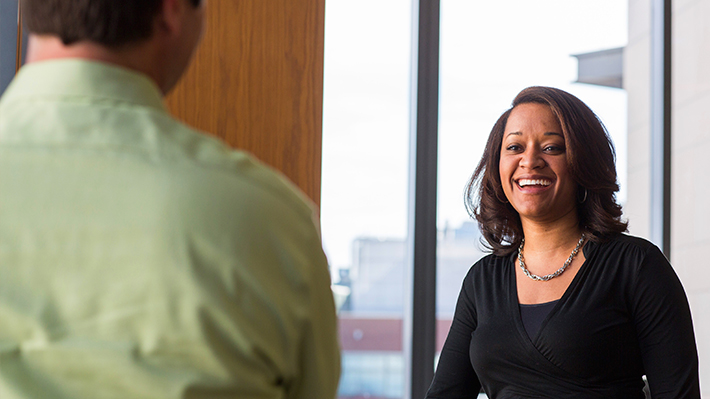 Classes begin September 25.
Apply now for fall 2017 to begin expanding your knowledge and building your network. Early applicants may have access to the most scholarship opportunities.
An accomplished yet diverse group of professionals earn a Drexel LeBow Executive MBA.
Participants have an average of 15 years professional experience (​with a minimum seven years of experience required​) representing all types of organizations ​-​ from major corporations to small entrepreneurial ventures as well as private and public sectors and a broad range of industries such as pharmaceuticals, healthcare, medicine, financial services, IT, engineering, telecom, manufacturing and law.
The GMAT is not required for admission to the Executive MBA program.
We also welcome the opportunity to meet with prospective students on an individual basis at your convenience. To schedule a one-on-one meeting, please contact Christian Polidoro at cp483@drexel.edu or 215.895.0314.
Executive MBA Tuition
Our Executive MBA is one of the most affordable Executive MBA program in the Philadelphia area. Please refer to the per credit cost (49 credits total) on Drexel's Tuition and Fees page for the most up-to-date EMBA tuition information.
The Executive MBA tuition includes:
Simulations, cases and all other instructional materials
One-on-one executive coaching sessions at three intervals during the program
Meals and parking during class sessions
10-day international residency experience which includes airfare, hotel and transportation to site visits
Access to the full array of Drexel and LeBow graduate student resources
For more information about EMBA tuition fees, please visit Drexel Central.