Daniel Korschun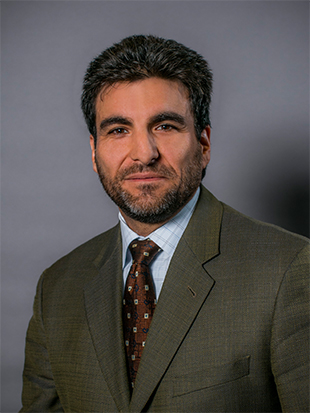 Daniel Korschun is an Associate Professor of Marketing and award-winning author. He is a fellow of both the Institute for Strategic Leadership and the Center for Corporate Governance at LeBow.
Dr. Korschun's latest research examines employee and consumer reactions to companies that take controversial political stands. His research on stakeholder responses to corporate social responsibility is published in top journals such as the Journal of Marketing, Academy of Management Review, MIT-Sloan Management Review, Journal of the Academy of Marketing Science, Journal of Public Policy & Marketing, Journal of Business Research, and the Journal of Business Ethics.
His latest book, We Are Market Basket (co-authored with Grant Welker, AMACOM), tells the true story of a grassroots movement to reinstate a beloved CEO and save a $4.5 billion supermarket chain. The book was named a top 15 business book of 2015 in Forbes and was also recognized as the Best General Business Book of 2015 by influential distributor 800-CEO-READ.
On the teaching front, Dr. Korschun teaches PhD, executive MBA's, Master's, and undergraduates. He is a recipient of the prestigious Rothwarf Award for Teaching Excellence, the highest teaching award given to tenure-track faculty at Drexel University.
Dr. Korschun delivers keynote speeches and is frequently invited as a speaker at company, industry, and academic conferences.
Find Dr. Korschun on LinkedIn (@danielkorschun) or Google Scholar.
Areas of Expertise
Brand and Corporate Reputation Management
Corporate Political Activism
Corporate Social Responsibility
Internal Marketing
Marketing Strategy
Selected Works
Articles
Books
Cases
Chapters
Presented Research
Proceedings
Education
BA Psychology - Brandeis University 1992
MBA - L'Universita Commerciale Luigi Bocconi Italy 2000
PhD - Boston University 2008

Awards
2016 Winner: Dean's Research Award (2016) (LeBow College of Business)
2016 Fellow: Center for Teaching Excellence (2016) (LeBow College of Business)
2015 Research Fellow: Institute for Strategic Leadership (2015-present) (LeBow College of Business)
2015 Winner: Best General Business Book of 2015 - We Are Market Basket - (800 CEO Read Business Book Awards)
2015 Winner: LeBow Award for Research Excellence (2015) (LeBow College of Business)
2014 Winner: LeBow Award for Research Excellence (2014) (LeBow College of Business)
2013 Fellow, Center for Corporate Governance (2012-present) (LeBow College of Business)
2013 Grantee: Oxford University Centre for Corporate Reputation (Oxford University-Said Business School)
2013 Finalist: Architech Teaching and Technology Competition (LeBow College of Business)
2013 Winner: Allen Rothwarf University Award for Teaching Excellence (Drexel University)
2012 Recipient: Best Paper Award (2nd) (International Marketing Conference, Calcutta, India)
2012 Grantee: LeBow Center for Corporate Reputation Management (LeBow Center for Corporate Reputation Management)
2012 Winner: LeBow Excellence in Teaching Award (LeBow College of Business)
2012 Grantee: Hertz Corporation and WCAI Research Opportunity (Wharton Customer Analytics Initiative)
2012 Recipient: Emerald's 2012 Citation of Excellence Awards: top 50 article for impact among articles from 300 journals worldwide (Emerald Publishing Group)
2008 Fellow, Center for Corporate Reputation Management (2008-2014) (LeBow College of Business)

WWW Resources