Elea Feit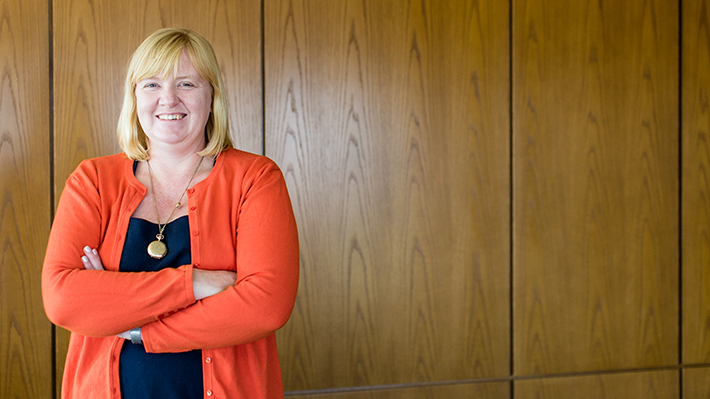 Elea McDonnell Feit's research focuses on leveraging customer data to make better product design and advertising decisions, particularly when data is incomplete, unmatched or aggregated. Much of her career has focused on developing new quantitative methods and bringing them into practice, first working in product design at General Motors, then commercializing new methods at the marketing analytics firm,The Modellers, and most recently as the Executive Director of the Wharton Customer Analytics Initiative, where she built the academic-industry partnership program. She brings a rich understanding of industry problems to her research, which has been published in top-tier journals including Management Science and the Journal of Marketing Research. She enjoys making analytics accessible to a broad audience and is active in several practitioner conferences including the INFORMS Business Analytics Conference and the AMA Advanced Research Techniques forum. She regularly teaches popular tutorials and workshops for practitioners on marketing experiments, marketing analytics in R, discrete choice modeling and hierarchical Bayes methods as well as undergraduate and MBA classes in data-driven digital marketing. She holds a PhD in Marketing from the University of Michigan, an MS in Industrial Engineering from Lehigh University and a BA in Mathematics from University of Pennsylvania.
Publications Working Papers
Areas of Expertise
Bayesian hierarchical models
Interactive (eCommerce)
Marketing Research
Missing Data
Selected Works
Articles
Zantedeschi, Daniel, Feit, Elea M., and Bradlow, Eric T., Measuring Multi-Channel Advertising Effectiveness. Management Science (Forthcoming)
Haaf, Grace, Azevedo, Ines, Morrow, Ross, Feit, Elea M., and Michalek, Jeremy, Forecasting light-duty vehicle demand using alternative-specific constants for endogeneity correction versus calibration. Transportation Research (Jan 2016):
Helveston, John, Liu, Yi, Feit, Elea M., Fuchs, Erica, Klampfl, Erica, and Michalek, Jeremy, Will Subsidies Drive Electric Vehicle Adoption? Measuring Consumer Preferences in the U.S. and China. Transportation Research 73 (Mar 2015): 96-112.
Netzer, Oded, Toubia, Olivier, Bradlow, Eric T., Dahan, Ely, Evgeniou, T., Feinberg, Fred, Feit, Elea M., Hui, Sam, Johnson, J., Liechty, John C., Orlin, J.B., and Rao, Vithala, Beyond Conjoint Analysis: Advances in preference meaasurement. Marketing Letters 19 (Jul 2008): 337-354.
Books
Chapman, Chris, and Feit, Elea M., R for Marketing Research and Analytics. New York: Springer, (2015):
Chapters
Feit, Elea M., Feinberg, Fred, and Lenk, Peter, "Bayesian Analysis." Advanced Methods for Modeling Markets, Ed. Leeflang, Wieringa, Bijmolt and Pauwels. New York: Springer, (2016):
Education
BA Mathematics - University of Pennsylvania Philadelphia, PA USA 1994
MS Operations Research - Lehigh University Bethelehem , PA USA 1998
PhD Marketing - University of Michigan Ann Arbor, MI USA 2009

Awards
2015 Excellence in Research Award (LeBow College of Business)
2015 Junior Teaching Award (LeBow College of Business)

Media Mentions
via CMS Wire
Assistant professor of marketing Elea Feit comments on areas where retailers are using smart customer analytics and how they can still improve.
College News
It has been widely thought that brand search volume can predict sales for that brand, but new research shows there is a lot more to consider.
Assistant professor of marketing Elea Feit chaired the annual INFORMS Conference on Business Analytics and Operations Research.
Professor Feit describes her new book's goal of helping marketers learn to use the R programming language to aid data analysis.