Mark Stehr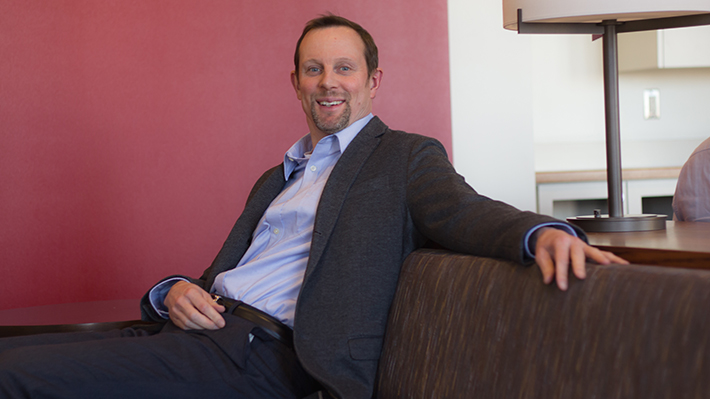 Professor Stehr received his PhD from the University of California at Berkeley. His primary research interests are in health economics, health behaviors and public policy. His research has attracted funding from the National Science Foundation and the National Institutes of Health.
Areas of Expertise
Applied Econometrics
Health Economics
Selected Works
Articles
Stehr, Mark, Mayne, Stephanie, Auchincloss, Amy, Kern, David, Navas-Acien, N, Kaufman, J, Michael, Yvonne, and Diez Roux, Ana, Longitudinal Associations of Local Cigarette Prices and Smoking Bans with Smoking Behavior in the Multi-Ethnic Study of Atherosclerosis (MESA). Epidemiology (Forthcoming)
Stehr, Mark, Royer, Heather, and Sydnor, Justin, Incentives, Commitments and Habit Formation in Exercise: Evidence from a Field Experiment with Workers at a Fortune-500 Company. American Economic Journal - Applied Economics 7 (Jul 2015): 1-35.
Stehr, Mark, Intended and Unintended Consequences of Youth Bicycle Helmet Laws. Journal of Law and Economics 54 (May 2011):
Stehr, Mark, The Effect of Sunday Sales of Alcohol on Highway Crash Fatalities. B.e. Journal of Economic Analysis & Policy 10 (Jul 2010):
Carpenter, Christopher, and Stehr, Mark, The Effects of Mandatory Seatbelt Laws on Seatbelt Use, Motor Vehicle Fatalities, and Crash-Related Injuries among Youths. Journal of Health Economics 27 (May 2008): 642-662.
Stehr, Mark, The Effect of Sunday Sales Bans and Excise Taxes on Drinking and Cross Border Shopping for Alcoholic Beverages. National Tax Journal 60 (Mar 2007): 85-105.
Stehr, Mark, THe Effect of Cigarette Taxes on Smoking among Men and Women. Health Economics 16 (Dec 2007): 1333-1343.
Prata, Ndola, Morris, Leo, Mazive, Elizio, Vahidnia, Farnaz, and Stehr, Mark, Relationship Between HIV Risk Perception and Condom Use: Evidence from a Population-Based Survey in Mozambique. International Family Planning Perspectives 32 (Dec 2006): 192-200.
Stehr, Mark, Cigarette Tax Avoidance and Evasion. Journal of Health Economics 24 (Mar 2005): 277-297.
Grants
A Field Experiment Incentivizing Exercise among Workers (Co-PI National Science Foundation) $264,000 Jul 2008.
Commitment Contracts for Health-Behavior Change (NIH) $466,000 Apr 2012.
Center for Integrative Approaches to Health Disparities - Revision to Support Environmental Health Disparities Research (P60) (NIH) $198,037 Mar 2012.
Tobacco Policy and Control Initiative—Communities Putting Prevention to Work (CPPW) (Centers for Disease Control and Prevention) $27,491 Jun 2010.
Presented Research
Stehr, Mark, Improving the Structure of Financial Incentives…, Temple University Economics Department Seminar: Philadelphia, PA, (Apr 2015):
Stehr, Mark, Improving the Structure of Financial Incentives…, iHEA 10th World Congress: Dublin, Ireland, (Jul 2014):
Education
BS Cell and Molecular Biology - University of Michigan 1991
PhD Economics - University of California at Berkeley 2002

Media Mentions
via BYURadio
Associate professor of economics Mark Stehr discusses his research into the efficacy of employer exercise incentives on BYURadio's Top of Mind with Julie Rose.
via New York Post
The findings of Associate Professor of Economics Mark Stehr's research into the results of a variety of exercise incentives are covered in the New York Post.
College News
Two LeBow professors explain why the popularity of the American retail phenomenon known as Black Friday may be waning.
Economists traditionally assume that people are well informed, rational and act in their own best interests; but some economists can't help but notice situations where this theory doesn't ring true.