Michael Howley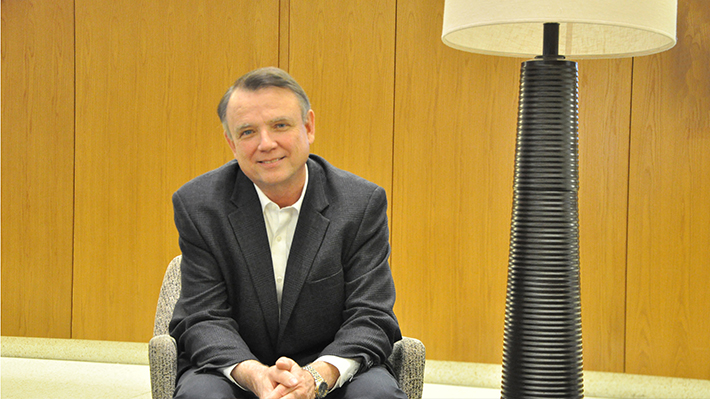 Michael Howley serves as the director of the Healthcare Management MBA concentration. His research focuses on measuring performance and service quality in healthcare and teaches courses in healthcare management and services marketing. Prior to becoming a business professor, he was a Physician Assistant for 20 years. He spent about half of his career working in a rural, medically underserved area and the other half as a surgical house staff (ICU, OR, ER, etc).
Areas of Expertise
Assessing Clinical Trial Quality
Measuring Clinical Trial Performance
The Business of Health Care
The Impact of Health Reform on the Delivery of Medical Services
Selected Works
Articles
Howley, Michael J., Medicare Reimbursement for Total Joint Arthroplasty: The Driving Forces. Journal of Bone and Joint Surgery 98 (Jun 2016): 1007-1013.
Howley, Michael J., and Malamis, Peter, Preventing Patient Centricity From Becoming a Fad. Applied Clinical Trials 25 (Feb 2016): 15.
Education
BA Social Work/ Biology - Assumption College Worcester, MA 1979
BS Physician Assistant - SUNY-Stony Brook Stony Brook, NY 1981
MBA - University of Maine Orono, ME 2000
PhD Business Administration - Arizona State University Tempe, AZ USA 2005

Professional Experience
Other -Vascular Surgery P.A. Practice Manager Bangor ME Aug 1995 - Feb 1998
Other -Surgical Services Owner Bangor ME Feb 1998 - Jul 2001
Academic-University of Maine Instructor in Management Orono ME Aug 2000 - Aug 2001
Academic-Arizona State University Instructor in Marketing Tempe AZ Aug 2001 - May 2005
Other -CRO Analytics Clinical Trial Predictive Analytics Aug 2010 -

Awards
2013 Outstanding Faculty/Staff Mentor Award for the year 2013-2014 (Drexel Graduate Student Association)
2010-2012 Distinguished Teaching Fellow, Center for Teaching Excellence (Drexel University - LeBow College of Business)
2009 Excellence in Teaching Award (Drexel University)

College News
New tool streamlines end-of-term grade submission and double checks for errors.
There is increasing controversy about the Affordable Care Act, with a lot of people wondering if healthcare reform will work. We asked Michael Howley PA-C, Ph.D., associate clinical professor of marketing at Drexel LeBow, to share his thoughts on this heated subject.
In the future, health care may look very different than it does today. Drexel LeBow's Corporate and Executive Education recently presented an expert panel on what innovations in health care could mean for insurance companies, employers and consumers.