Teresa Harrison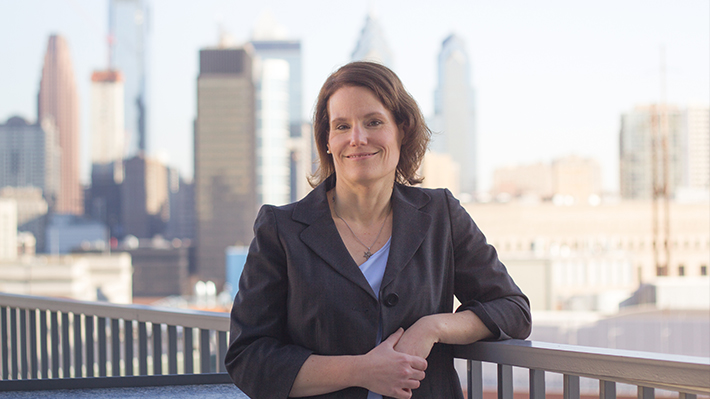 Teresa Harrison received her PhD in Economics from the University of Texas at Austin and her BA from Agnes Scott College. She is an applied microeconomist with interests in nonprofit and hospital behavior and applied microeconometrics. Her research on hospitals and nonprofits has mostly focused on dynamic issues within these industries, including location decisions, entry, exit, mergers and growth.
Areas of Expertise
Applied Econometrics
Economics of Non-profits
Health Economics
Industrial Organization
Mergers and Acquisitions
Selected Works
Articles
Gayle, Philip, Harrison, Teresa, and Thornton, Jeremy, Entry, Donor Market Size, and Competitive Conduct among Nonprofit Firms. International Journal of Industrial Organizat 50 (Forthcoming) 294-318.
Garner, Jacqueline L., and Harrison, Teresa, Board influence, excess compensation, and shared power: Evidence from nonprofit firms. Financial Review 48 (Year 2013):
Harrison, Teresa, Do Mergers Really Reduce Costs? Evidence from Hospitals. Economic Inquiry (Oct 2011):
McCullough, B D., McGeary, Kerry A., and Harrison, Teresa, Do Economics Journal Archives Promote Replicable Research?. Canadian Journal of Economics 41 (Nov 2008):
Harrison, Teresa, Taxes and Agglomeration Economies: How Are They Related to Nonprofit Location?. Southern Economic Journal 75 (Oct 2008):
Harrison, Teresa, and Laincz, Christopher, Entry and Exit in the Nonprofit Sector. Berkeley Economic & Policy Analysis Electronic Journal 8 (Jul 2008):
Harrison, Teresa, Consolidations and Closures: An Empirical Analysis of Exits from the Hospital Industry. Health Economics 16 (May 2007):
Harrison, Teresa, McCullough, B D., and McGeary, Kerry A., Lessons from the JMCB Data/Code Archive. Journal of Money, Credit, and Banking 38 (Jun 2006):
Harrison, Teresa, Hospital Mergers: Who Merges with Whom?. Applied Economics 38 (Apr 2006):
Harrison, Teresa, and Lybecker, Kristina, The Effect of the Nonprofit Motive on Hospital Competitive Behavior. Contributions of Economic Analysis and Policy (Bep Journals) 4 (May 2005):
Books
Anandarajan, Murugan, and Harrison, Teresa, Aligning Business Strategies and Analytics - Bridging Between Theory and Practice. New York City: Springer, (Forthcoming)
Chapters
Harrison, Teresa, "Competition and Collaboration: When Are They Good for the Nonprofit Sector?." Handbook of Research on Nonprofit Economics and Management, Ed. Dennis Young and Bruce Seaman. Northhampton, Massachusetts: Edward Elgar, (Forthcoming)
Presented Research
Harrison, Teresa, Productivity of Nonprofit Fundraising, ARNOVA: Washington, DC, (Nov 2016):
Harrison, Teresa, Nonparametric Methods, Southern Economics Association: New Orleans, LA, (Nov 2015):
Harrison, Teresa, Entry Thresholds and Competitive Behavior among Nonprofit Firms, ARNOVA: Chicago, IL, (Nov 2015):
Harrison, Teresa, Entry, Donor Market Size, and Competitive Condu…, (Apr 2015):
Harrison, Teresa, Practical Uses of Nonparametric Methods, (Nov 2014):
Harrison, Teresa, Entry, Donor Market Size, and Competitive Condu…, (Nov 2014):
Harrison, Teresa, Measuring the Degree of Competition Between Non…, (Oct 2014):
Harrison, Teresa, Measuring the Degree of Competition Between Non…, IIOC: Chicago, IL, (Apr 2014):
Harrison, Teresa, Recession Related Financial Issues Faced by Nonprofits, ARNOVA: Hartford, CT, (Nov 2013):
Harrison, Teresa, Market Competition in the Nonprofit Sector: an …, Southern Economic Association Conference: Tampa, FL, (Nov 2013):
Harrison, Teresa, Too Many Nonprofits? An Empirical Approach to E…, Policy Conference on Nonprofit Competition: Washington, DC, (Oct 2013):
Harrison, Teresa, Measuring Market Structure and Competition in Nonprofit Markets, Georgia State University seminar: Atlanta, GA, (Mar 2013):
Harrison, Teresa, Market Competition in the Nonprofit Sector: an …, IIOC: Washington, DC, (Mar 2012):
Harrison, Teresa, Market Competition in the Nonprofit Sector: an …, ARNOVA: Toronto, Canada, (Nov 2011):
Harrison, Teresa, Do Nonprofits Smooth Expenditures Over Time? A…, ARNOVA: Toronto, Canada, (Nov 2011):
Harrison, Teresa, Nonprofits, Crowd-Out, and Credit Constraints, Clemson: Clemson, SC, (Mar 2011):
Harrison, Teresa, Measuring the Degree of Competition Between Non…, ASSA: Denver, CO, (Jan 2011):
Education
BA Economics and Mathematics - Agnes Scott College 1997
MS Economics - University of Texas at Austin 1999
PhD Economics - University of Texas at Austin 2002

Professional Experience
Academic-Urban Institute-National Center for Charitable Statistics Visiting Scholar Washington DC Jun 2005 - Sep 2005

Awards
2009-2011 Distinguished Fellow of Center for Teaching Excellence (LeBow College of Business)
2005 Excellence in Teaching Award (LeBow College of Business)
2004 Excellence in Teaching Award (LeBow College of Business)
2001-2002 David Bruton, Jr. Fellowship (University of Texas-Austin)
2001 Dissertation Fellowship, Program on Philanthropy and the Nonprofit Sector (Social Science Research Council)