Introduction
A useful tool for Drexel instructors is the Photo Class List, which can either be printed or saved as a PDF file for later reference.
To access the Photo Class List, visit the following website: https://deptapp.drexel.edu/pcl/ or log into Drexel One and choose Photo Class List from the list of links in the Course Administration group.
DrexelOne Course Administration Links
Click the Login button to get started or, if you are already logged in to DrexelOne, you will be presented with the photo class lists for your current courses. Select the class you want to view, and click the View Photos button. Other options on this page include viewing a list of email addresses for enrolled students and downloading the class roster.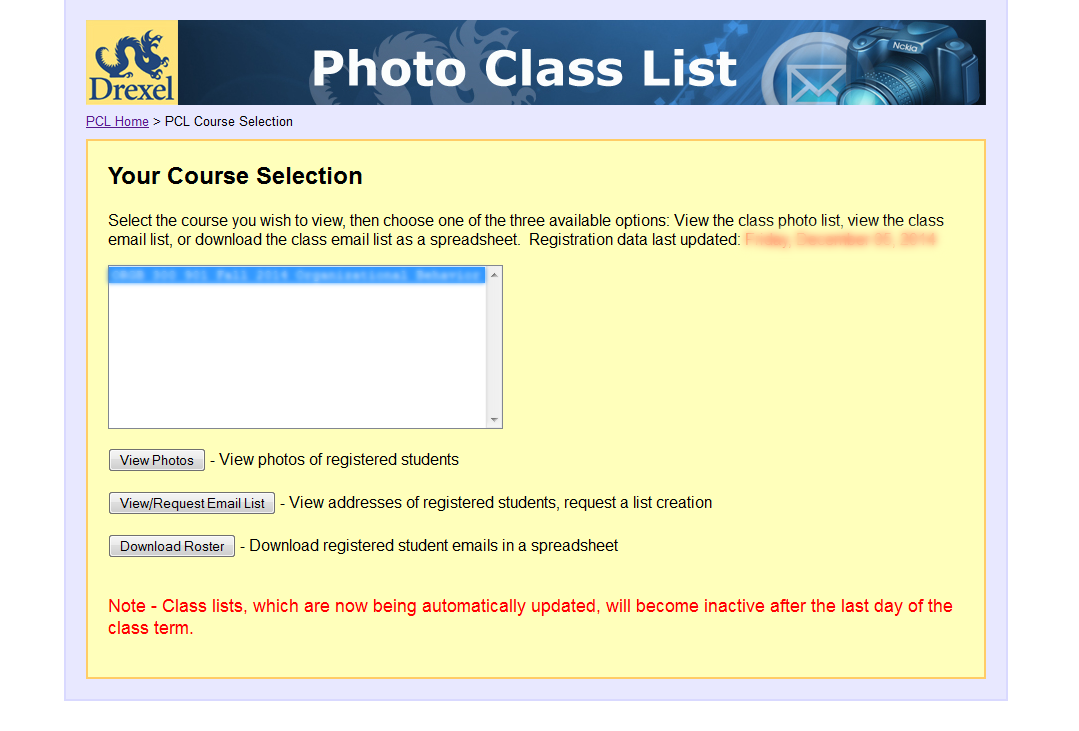 Photo Class List course selection page
All students who are issued a Drexel ID card will have their photo displayed in your Photo Class List. Students who have no photo available may be students at institutions partnering with Drexel who do not have a Drexel ID card.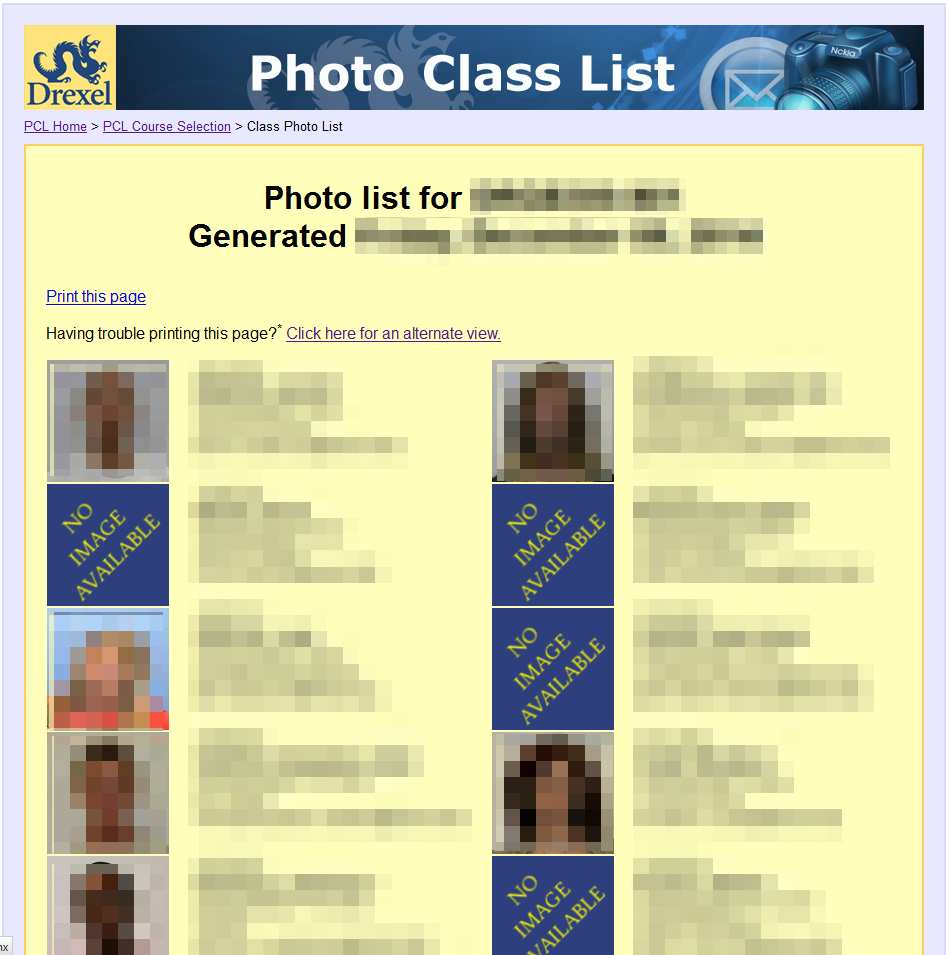 Sample Photo Class List
If you wish to have a photo class list for reference when you go to class, you can either use the Print link at the top of the photo page or use the standard Print command. If you have software installed to print to PDF, you can use that to keep an electronic copy which can be printed to hard copy as needed.
Remember that the class roster may not be static until after the add/drop period ends (usually after the second full week of classes). So you may wish to revisit the photo class list page to get an updated version with any recently added students.