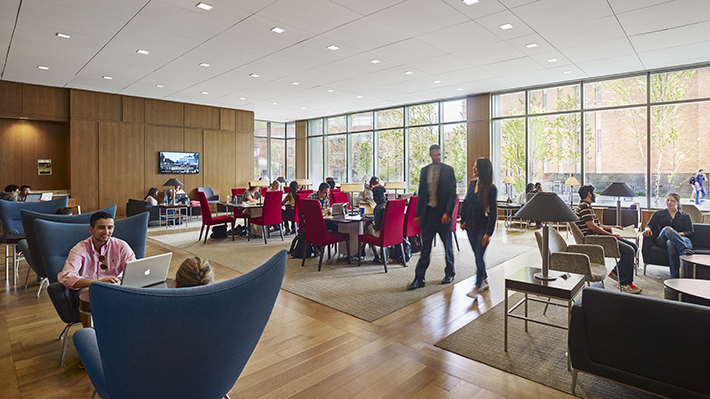 Our Admissions Committee seeks a diverse, talented and driven group of students who will contribute to LeBow's courses and community and prosper in an academically rigorous, professionally rewarding and personally enriching program.
Graduate Application Requirements
Our admissions specialists take a holistic approach to evaluating applicants to LeBow graduate programs. A number of criteria determine admission, including college transcript(s), letters of reference, standardized test scores and prior work experience.
Graduate Application Requirements
Drexel University's  Response to COVID-19
Drexel University is committed to the health and safety of our students, faculty and staff. In response to the COVID-19 pandemic, the University is following health and safety guidelines provided by the CDC, the City of Philadelphia and the state of Pennsylvania. For more information and updates regarding campus health and safety measures, visit    Drexel's Response to COVID-19 website. For more information specific to the LeBow College of Business, Drexel LeBow's COVID-19 Response website.
Deadlines
Fall 2022 Application Deadline: September 1, 2022
Spring 2023 Application Deadline: March 3, 2023
View All Program Terms and Deadlines
Graduate Applications
MBA and MS Programs On Campus:
Start your application Continue your application
MBA and MS Programs Online:
Start your application Continue your application
Current Students:
International Applicants
International applicants may have to provide additional information, including English proficiency. For detailed information on application requirements visit our international applicants page.
Doctoral applicants should use the PhD application or Executive DBA application.