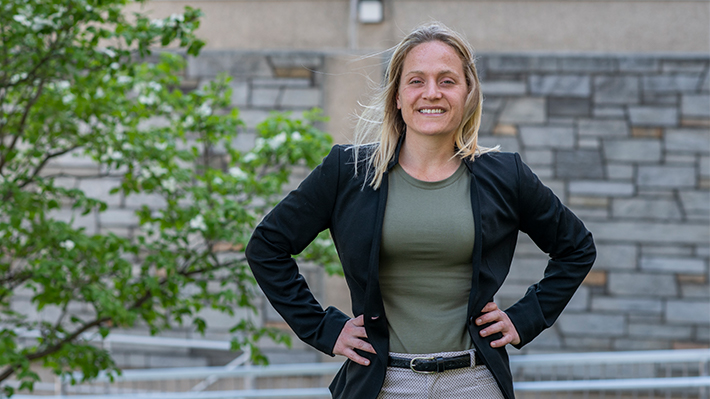 Enter the Research Conversation with Amanda Marino
How does tax legislation impact corporate behavior?
My primary research interests aim to better understand the impact that tax legislation has on corporate behavior, and vice versa. More specifically, I am interested in understanding how large, multinational companies use their complex structures and the variation between tax jurisdictions to reduce corporate taxation. With the recent major changes to international tax legislation, along with the increasingly global nature of our economy, the significant need for this research is undeniable. There is large public backlash from the news media and from politicians for companies who are deemed to not pay "their fair share" of U.S. taxation. This ethical lens of fairness and equality puts pressure on companies to justify their tax decisions, and provides opportunities for research, to better understand the variation in tax payment levels between companies.
My underlying drive to understand perceived fairness and equality in accounting and taxation led me to my most recent research project on the pay differences in male versus female nonprofit executives.
Although there is significant research on the gender pay gap within for-profit companies, little work has been done to understand how gender impacts executive compensation in the nonprofit sector. As women comprise a relatively large and currently increasing portion of this sector, the question is timely and necessary. Using data gathered from publicly disclosed tax filings we find that female nonprofit executives receive lower total compensation than their male counterparts. We find that this gender pay gap is at least partially driven by differing outcomes of negotiations between men and women; and we find that it can be mitigated by greater female presence on the board of directors and in the CEO position.
Understanding issues of equality and perceived fairness can inform what we know about corporate tax behavior and about executive compensation.
Area of Research
Intersection of tax legislation and multinational corporate behavior
Fast Fact
Before beginning my doctoral pursuits, I worked in public accounting for ten years, doing tax research and compliance for large multinational companies. In my free time, I love to cook and roller skate!