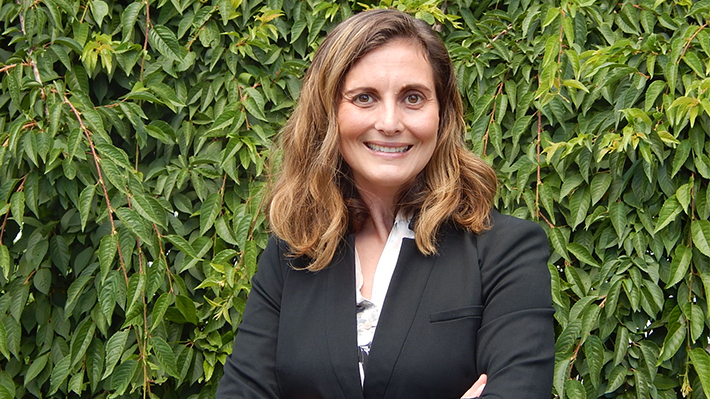 Enter the Research Conversation with Andrea Farro
How does gender affect leader emergence in mixed-sex, self-managed teams?
Females are evaluated as effective leaders comparably to their male counterparts. Yet, research has shown that there is a persistent gender gap in leader emergence with men emerging as leaders more often than women. In light of the growing and pervasive use of teams in organizations today, my research seeks to better understand the gendered leader dynamics in small, self-managed, project teams.
My research examines differences between men and women's leader emergence in teams over time. Organizations often use self managing teams to remain competitive and adaptable to the ever changing business environment. Because self-managing teams have no formally assigned leaders, emergent leaders (leaders that emerge informally on the team) play an important role in the effectiveness of the team. My research examines why women emerge as leaders in self-managed teams to a lesser extent than their male counterparts despite the fact that research shows that females are equally effective leaders. Even when men and women have the same individual characteristics or engage in the same behaviors, women are not found to emerge as leaders to the same extent as men. I examine current measures of leader emergence specifically taking into account whether they are inherently biased toward one sex.
Early stage leader emergence is predicted based on stereotypes and biases regarding males and females in prototypical leader roles. However, overtime, as teams work together, these relationships can change. I study changes in these relationships over time and the impact on individual team member's satisfaction.
Area of Research
Gendered leader dynamics in self-managing teams
Area of Research
PhD Alumni
Hometown
South Harrison, NJ
Fast Fact
I own two small businesses in southern New Jersey. Farro Construction has been our family business for over 20 years and we farm over 150 acres. During the farming season, my free time is usually spent helping my two kids pick and stock their farm stand with fresh Jersey vegetables such as tomatoes, peppers, squash and watermelons.