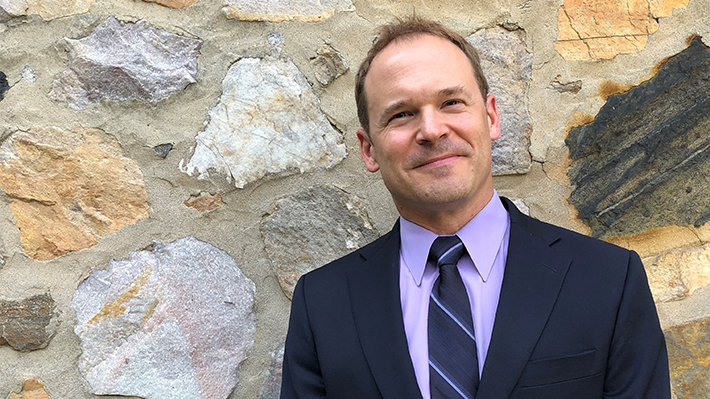 Enter the Research Conversation with Jason Kiker
How is ethical leadership shared and emergent in self-managed teams and collective work groups?
I believe my research will shed light into how shared ethical leadership occurs in self-managed teams facing ethical decisions. Particularly, I believe as the team cycles through stages, there will be various member needs and opportunities for an ethical role model or moral-solution provider to arise. One or more various team members may step up to provide that particular direction and other members may grant that individual influence to shape the team direction. As the team cycles through these events, I hypothesize levels of member-to-member respect, moral awareness, as well as overall business- and/or ethical- moral framework striving will positively relate to the increased shared ethical leadership levels.
Our globalized marketplace has illuminated a need for the problem-solving capabilities of highly functional and diverse teams to keep pace with fast and furious competition. Similarly, in this environment, bottom-line mentalities regularly entice employees and their teams to look for unethical shortcuts. Though at the same time, consumers, firms, stakeholders, media, and regulatory agencies continue to hold both individuals and their organizations in account for their ethical standards and corporate social responsibility. Despite this team-based context, the field of ethical leadership to date has almost exclusively only studied the influence of hierarchal (i.e., "chain of command", direct supervisors, etc.), (un)ethical leaders in a top-down approach. This traditionally downward approach neglects to consider how broadly employed, semi- or fully-self-managed teams process and interact internally and externally regarding ethically influencing each other. Despite that lack of research at the team level of analysis, we do understand at the individual level that morally courageous ethical champions can, indeed, influence outward and upward under the right conditions.
Within a shared leadership context of a self-managed or collectively lead team, the group evolves and cycles through various team needs. As these needs change, different members emerge to lead the team through those particular needs. This is a fundamentally different context for leadership than the traditional, single-leader approaches prevalent in our textbooks and leadership courses. Similarly, in the study of ethical leadership, the leaders are largely singular individuals providing mainly one-way influence over individuals or a group.
My research attempts to shed new light on how the ethical leadership is shared in the contexts of self-managed or collectively lead teams. Specifically, my research offers insights on how ethical leadership within our global firms can be more than just top-down – it can also be bottom up.
Area of Research
Shared ethical leadership within self-managed and collectively led teams
Area of Research
PhD Alumni
Hometown
International - I've lived all over the U.S. and the world
Fast Fact
One of the greatest joys has been helping deliver my children (at the great patience of the doctors and my wonderful wife).