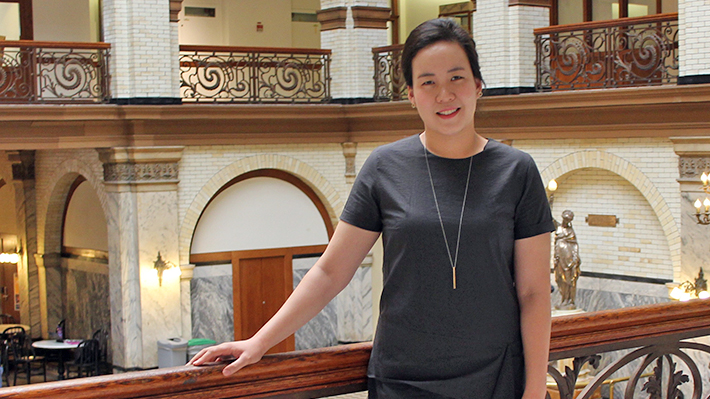 Enter the Research Conversation with Natalie Shin
How do different team configurations impact individual outcomes?
In team settings, people are likely to compare themselves with others when developing perception of a situation. For example, when looking at the perception of fairness, individuals often perceive justice through comparison with other members of the team. In other words, individuals base their perception of justice on how fairly or unfairly other team members are perceived to be treated.
Research shows that when everyone on a team is treated the same, whether fairly or unfairly, it is likely to be accepted it as a norm. On the other hand, when one person or a small group is treated differently, team members will question or feel uncomfortable about the treatment. This reaction will be more likely when the treatment is perceived as negative or unfair.
However, the effect of the distribution of these perceptions on individual outcomes is not well understood. Researchers often use the team average from survey responses to measure fairness perceptions. We often talk about the importance of having fair, supportive and/or collegial work team environment. If we measure the team environment with simple averages, ignoring composition effects, we are likely to overlook key nuances in the team dynamics. My research seeks to better understand how these variations in the perceptions of fairness affect team dynamics.
Area of Research
Impact of Team Configurations
Hometown
Seoul, South Korea
Fast Fact
I like playing sports in water and snow, specifically, snowboarding and swimming, which I learned when I was seven.