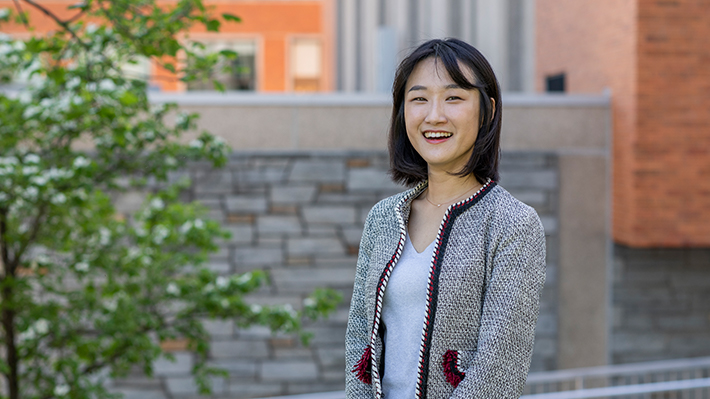 Enter the Research Conversation with Haeyoung Jeong
How — and why — does consumer-generated content affect consumer behavior?
My research investigates how and why consumer-generated content (e.g., selfie postings on social media) affect consumer behavior. I find that consumers' intention to take a selfie with products increases their variety seeking in the product choice.
Imagine that you are at a restaurant and about to choose your dessert. You have two options: either three scoops of vanilla ice cream or a scoop each of chocolate, vanilla, and strawberry ice cream. Which option will you choose if you want to take a selfie with the ice cream that you are going to order? Would the selfie-taking intention affect your decision? If so, why does the effect show up? My research seeks answers to these questions.
The marketing landscape today is dominated with social media and consumer-generated content. My research can provide practical insights for companies to leverage the phenomenon in their marketing communications.
Area of Research
Consumer-generated content and digital marketing
Area of Research
PhD Alumni
Hometown
Busan, South Korea
Fast Fact
When I get stressed out from work, I heal myself by watching cute animals and babies on Instagram. I'm not a good driver in the real world, but I love to play car racing games.