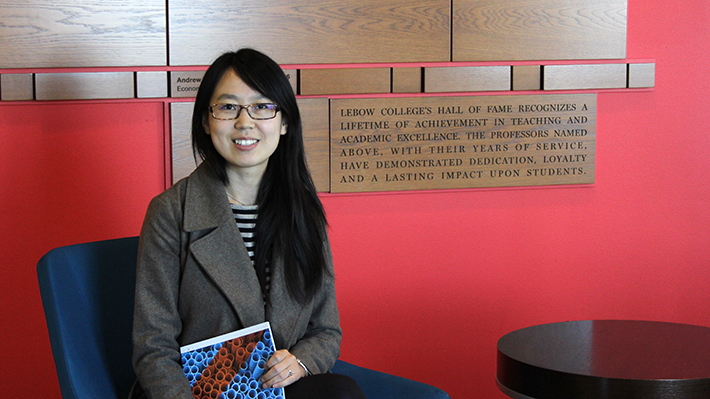 Enter the Research Conversation with Yuli Zhang
How does physical display space between products influence the effectiveness of price promotions?
My research examines the impact of an often overlooked retail factor, namely the use of space in a product display. Space allocation affects consumers' perceptions of price promotions. In particular, I investigate the interaction of physical display space between products and types of price promotions on consumers' purchase behaviors. For example, my research foundd that when products are separated by physical space on a shelf display, consumers are more likely to buy the product at a single (e.g., one for $2.50) versus multiple discount (e.g., two for $5). However, when no space exists between products on a shelf display, consumers prefer purchasing the product at a multiple versus single discount.
This research offers valuable managerial implications for retailers by demonstrating how different types of price promotions interact with product displays in influencing consumers' purchase behavior. The research raises practitioners' awareness of shelf space use and promotion methods in ways that maximize product sales.
Area of Research
Consumer Behavior
Area of Research
PhD Alumni