Raj & Kamla Gupta Governance Institute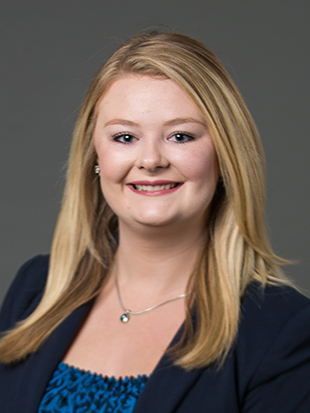 Assistant Director
Raj & Kamla Gupta Governance Institute
Alyssa D. Abbott is the Assistant Director of the Raj & Kamla Gupta Governance Institute. Adept at guiding discussions on how to lead and govern in the 21st century, Ms. Abbott has a strong background in corporate and nonprofit governance leadership.
Ms. Abbott was named Assistant Director in June 2018, following a successful launch of the Raj & Kamla Gupta Governance Institute, a $5 million naming endowment ensuring the long-term sustainability of governance work at Drexel University. She began working at the Institute, formerly the Center for Corporate Governance, in September 2013 to complete a co-op experience as part of her undergraduate coursework and continued part time until transitioning into the Program Manager role in March 2016. Alyssa holds a Bachelor's of Science degree in Marketing from Drexel University and is currently pursuing a MBA at Drexel.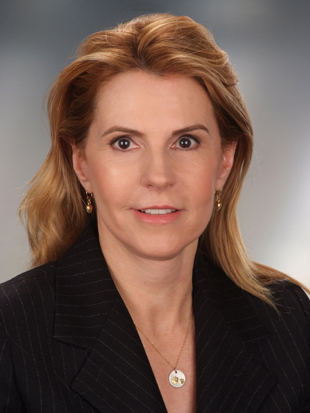 Executive Director
Raj & Kamla Gupta Governance Institute
PATRICIA Q. CONNOLLY is a leader with notable success shaping Boards for the 21st century. Her expertise and influence span key issues including greater strategic oversight and engagement of stakeholders with the Board in value creation. While supporting and contributing to multiple Boards of Directors, she has brought energy and transparency to the task of corporate governance. She is especially adept at helping Boards identify emerging issues boards should focus on.
Patricia is the Executive Director of the Center for Corporate Governance at Drexel University's LeBow College of Business. In her role, she leads Board Directors, CEOs and thought leaders in advancing corporate governance. She shapes the Center's flagship programs including Directors Dialogue and Directors Academy. As a result of her leadership, the Center has become a recognized voice in defining and educating global organizations in today's leading governance practices.
For the past three years, Patricia has been a Board member of the 1,500 employees and 370 physician Shore Medical Center, a member of Shore Memorial Health Systems. She chairs the Nominating & Governance Committee of the health system and the Accountability Committee of the medical center. During this time, the Board has been active in maintaining the system as one of the few successful community-based healthcare providers in the country.
During her earlier career, Patricia advanced through a series of positions at the financial services firm PNC Financial Corp. This culminated with her role as Group Vice President for the company's retail and private banking group. She then applied her business acumen to the nonprofit sector, holding executive positions at prominent institutions such as the Philadelphia Museum of Art.
Patricia holds an MS in History and Art History from the University of Pennsylvania and a BA from Bryn Mawr College. She also completed the NACD Director Education program. She received the Power Award from the Professional Women's Business Network – Philadelphia Chapter for professional accomplishment, community involvement and commitment to helping women advance in their career. Patricia has also published articles in key Board publications such as Ethical Boardroom and the widely-distributed Pennsylvania Conference for Women newsletter.