Alyssa Abbott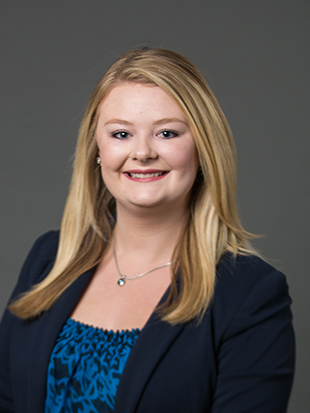 Alyssa D. Abbott is the Interim Director of the Raj & Kamla Gupta Governance Institute at Drexel University's LeBow College of Business. Adept at guiding discussions on how to lead and govern, Ms. Abbott has a strong background in corporate and nonprofit governance leadership. Through her experience in working with boards of directors, Ms. Abbott has gained a unique perspective on the critical role that a board has in steering an organization to success. She is passionate about challenging corporate and nonprofit directors to modernize governance and board leadership.
During her seven years with the Gupta Governance Institute, Ms. Abbott advanced through a series of positions beginning as an intern and culminating in her current role as Interim Director. Although situated in the academic arena, she has been heavily involved with the for-profit and nonprofit sectors while consulting for public, private, and nonprofit boards. Ms. Abbott was instrumental in securing a $5 million naming endowment for the Institute in 2018, which ensured a sustainable, long-term future for the Institute at Drexel University.
Ms. Abbott holds an MBA in Finance and a BS in Marketing from Drexel University.
Job Responsibilities
Guide and support corporate and nonprofit boards of directors to modernize board leadership
Engage board members, business leaders, academics, policy makers, investors, and other stakeholders in our governance work
Bridge industry and academia in corporate and nonprofit governance work
College News
The Raj & Kamla Gupta Governance Institute joins Columbia and founding member Stanford in the NACD's newly-launched Education Network.
Raj L. Gupta, chairman of Aptiv PLC, and Assistant Director Alyssa Abbott discuss what boards and the C-suites of public companies can learn from private equity companies.