Hubert Glover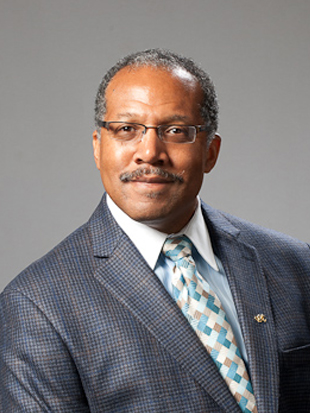 Areas of Expertise
Alliances
Business Education
Business Planning
Decision Making in Accounting and Auditing Environments
International Accounting
Selected Works
Articles
Glover, Hubert, Teaching IFRS: Options for instructors. Advances in Accounting Education 16 (Jan 2015): 113-131.
Glover, Hubert, Auditor Reporting Model Modifications: Practical Insights from the Academic Community. Current Issues in Auditing (Summer 2012):
Glover, Hubert, Lessons Learned: 10 Years After the Enron Collapse. Accountancy November (Nov 2011):
Glover, Hubert, Drawing Lessons from our Ethical Failures. Business Finance October (Oct 2001):
Glover, Hubert, Five Costly Mistakes That Cause Enterprises to Fail: Solutions for Success. Journal of Corporate Accounting and Finance 22 (Sep 2011): 79-84.
Glover, Hubert, IFRS and Private Company GAAP: Emerging Opportunities for the Accounting Profession. Kansas State Society of Cpas Newsletter Skyscapes 2011 (Jun 2011):
Glover, Hubert, Management Accounting: A Lifetime Career. New Accountant (High School Edition) Winter (Winter 2011):
Presented Research
Glover, Hubert, Using Customized Textbooks to Incorporate Best Practices in the Introductory Accounting Courses, AAA Annual Conference: Denver, CO, (Aug 2011):
Education
BA Broadcast Journalism - University of Southern California Los Angeles, CA USA 1978
MBA Accounting - Clark Atlanta University Atlanta University, GA USA 1980
PhD Accounting - Texas A&M University College Station, TX USA 1992

Professional Experience
Corporate-PwCES CEO Atlanta GA Apr 2000 - Mar 2002
Corporate-REDE Inc. President New Orleans LA Mar 2002 -

College News
Drexel LeBow's Department of Accounting has been awarded one of two Accounting Education Research Grants from the National Association of State Boards of Accountancy (NASBA).
LeBow's MS in accounting students had a pass rate of 78.3 percent on the NASBA 2014 CPA exam – the second highest in the state of Pennsylvania.
Hubert Glover writes book on leadership with endorsements from Bill Cosby and Tommy Hilfiger.