Hyokjin Kwak, PhD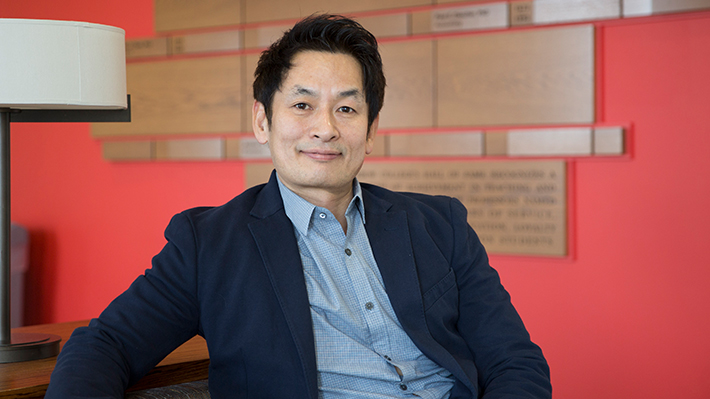 Hyokjin Kwak received a PhD in Marketing from the University of Georgia. His work on advertising effects and strategic branding has appeared in major scholarly journals such as the Journal of Marketing, Journal of the Academy of Marketing Science, International Journal of Research in Marketing, Journal of Consumer Psychology, Journal of Advertising, Journal of Advertising Research, and Media Psychology, among others. He currently serves as an Associate Editor of the International Journal of Advertising and is on the editorial board of the Journal of Advertising and Journal of Global Academy of Marketing Science, and served as an editorial board member on the Journal of the Academy of Marketing Science. He has also served as a guest editor for a special issue of International Journal of Advertising on "Customized Communication: Issues of Relevance and Privacy."
He has received LeBow's Excellence in Teaching award as well as a university-wide teaching award at the University of Georgia. Also, he served as an invited professor of marketing to provide a Marketing PhD seminar and an MBA course at business schools in South Korea, including the Korea Advanced Institute of Science and Technology (KAIST) Business School and Hankuk University of Foreign Studies. He was a visiting faculty at the Amsterdam School of Communication Research (ASCoR), Faculty of Social and Behavioural Sciences, University of Amsterdam in the Netherlands.
Dr. Kwak is Dean's Research Fellow and Distinguished Teaching Fellow at Drexel, and he served as LeBow's Marketing PhD coordinator.
Areas of Expertise
Advertising Effects
Strategic Branding
Selected Works
Articles
Zhang, Yuli, Kwak, Hyokjin, Jeong, Haeyoung, and Puzakova, Marina, Facing the "Right" Side? The Effect of Product Facing Direction. Journal of Advertising (Forthcoming)
Chang, Hua, Kwak, Hyokjin, Puzakova, Marina, Jisoo, Park, and Smit, Edith G., It's No Longer Mine: The Role of Brand Ownership and Advertising in Cross-Border Brand Acquisitions. International Journal of Advertising 34 (Aug 2015): 593-620.
Proceedings
Gao, Ronnie, Anderson, Rolph E., Srinivasan, Swaminathan, and Kwak, Hyokjin, Transformational Leadership and Salesperson Job Satisfaction: The Mediating Effects of Psychological Empowerment and Employee Vigor, 2018 American Marketing Association Summer Educators' Conference, Boston Apr 2018. (Aug 2018):
Editorial Board Service
Member – Journal of Advertising, Journal of Advertising (2017)
Member – Journal of Global Scholars of Marketing Science, Journal of Global Scholars of Marketing Science (2017)
Associate Editor – International Journal of Advertising, International Journal of Advertising (2017)
Education
MA Advertising - Grady College, the University of Georgia 1999
PhD Marketing - Terry College, the University of Georgia 2001