Lisa DeLuca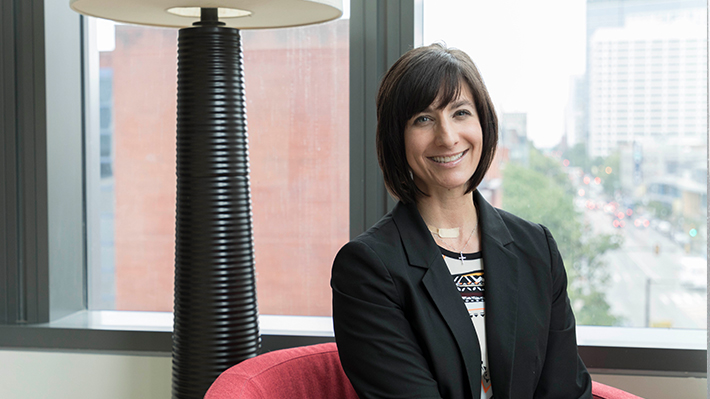 A Philadelphia native, Lisa joined Drexel University in 2004 as the Employer Specialist in the Steinbright Career Development Center, where she did job development for both co-op and graduating students. In August 2005, Lisa joined the LeBow College of Business to create the Undergraduate Career Services Office (now named the Deborah and Dominic Caruso Undergraduate Career Services Office). The mission of the office is to assist and empower undergraduate business students to achieve their post-graduation career goals. Her background includes over 7 years as an Executive Recruiter, placing accounting and financial professionals in Philadelphia area businesses, as well as beginning her career as a CPA working for Arthur Andersen in the audit department. She earned her Certified Professional Resume Writer certification in 2018.
Job Responsibilities
Oversee the Undergraduate Career Services team as well as partner with the Undergraduate Programs team to provide services and programs to the business undergraduate students
Manage the career capstone course for the seniors, including developing and revising the curriculum, hiring and managing adjunct instructors and maintaining the online course platform (Blackboard Learn) for over 40 sections annually
Facilitate the delivery and completion by students of the Senior Exit Survey as a member of the Survey Liaison Group through the Office of Institutional Research and Effectiveness
Prepare reports quarterly on student post-graduation outcomes through a comprehensive analysis and correlation of student landings statistics utilizing Excel and Tableau
Meet with business undergraduate students through individual appointments to assist with all aspects of a job search, including detailed resume and LinkedIn reviews and interview preparation
Plan and execute networking events for students and alumni as well as coordinate all other career related offerings including workshops
Serve as the main point of contact for employers, providing strategic solutions to meet recruiting and campus branding goals
College News
Deloitte Consulting sponsored its third annual case competition which invited students from LeBow College of Business, College of Engineering and the College of Computing and Informatics to work together.