Natalya Khimich, PhD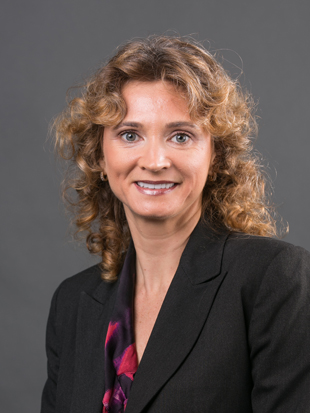 Natalya is an Assistant Professor of Accounting at the LeBow School of Business, Drexel University. She received her PhD from the University of California at Berkeley.
Natalya's research portfolio is grounded in a multi-disciplinary approach leveraging the latest research methods. She applies big data techniques to investigate essential questions for accounting and finance such as: how does financial and non-financial information influence investors' decisions, and; how do investors' perception and valuation of financial and non-financial information influence managers' decisions? She is an expert in equity valuation, intangible assets, financial reporting quality, and corporate governance.
Areas of Expertise
Equity valuation; time varying discount rates; the role of accounting information in stock price formation; financial reporting; earnings quality; accounting for innovation and intangible assets
Financial Reporting
Selected Works
Articles
Chapters
Khimich, Natalya, "The Accrual Anomaly." The Handbook of Equity Market Anomalies: Translating Market Inefficiencies into Effective Investment Strategies, Ed. Leonard Zacks . USA: Wiley Finance, (2011): 40.
Presented Research
Khimich, Natalya, Technological Similarity and Stock Return Cross-Predictability: Evidence from Patents' Big Data, European Accounting Conference, Milan, Italy: Milan, (May 2018):
Khimich, Natalya, Hidden in the Woodshed: Big Bath Herding, FARS midyear meeting: Austin, TX, (Jan 2018):
Khimich, Natalya, Technological similarity and stock return cross-predictability - evidence from patent Big Data, AAA annual meeting: San Deigo, CA, (Aug 2017):
Khimich, Natalya, Hidden in the Woodshed: Big Bath Herding, 2017 Conference on the Convergence of Financial and Managerial Accounting Research: Banff National Park, Canada, (Jun 2017):
Khimich, Natalya, R&D expense management of IPO firms and long-term future performance, World Finance Conference: Buenos-Aires, (Jul 2015):
Khimich, Natalya, R&D expense management of IPO firms and long-term future performance, 2015 Temple Accounting Conference: Calgary, (Jun 2015):
Khimich, Natalya, R&D expense management of IPO firms and long-term future performance, 2015 Mid-Atlantic Region Meeting: Cherry Hill, NJ, (Apr 2015):
Khimich, Natalya, Long-term effects of overinvestment in R&D by IPO firms, 2012 AAA annual meeting: Washington DC, DC, (Aug 2012):
Education
PhD - University of California at Berkeley Berkeley , CA USA 2012
PhD business administration - UC Berkeley Berkeley, CA USA 2012