Christopher Laincz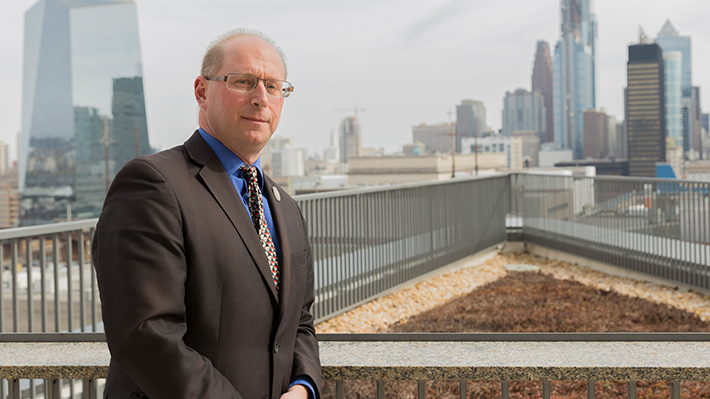 Professor Laincz received his PhD from Duke University. His primary research interests are in economic growth, R&D and industrial organization. He also serves as the PhD director for the LeBow College of Business.
Areas of Expertise
Economic Development, Technological Change, and Growth
Industrial Organization
Macroeconomics and Monetary Economics
Selected Works
Articles
Laincz, Christopher, R&D Subsidies in a Model of Growth with Dynamic Market Structure. Journal of Evolutionary Economics 19 (Oct 2009): 31.
Laincz, Christopher, Dennis, Benjamin, and Zhu, Lei, Which Exchange Rates Matter for FDI? Evidence for Japan. Southern Economic Journal 75 (Jul 2008): 19.
Laincz, Christopher, Entry and Exit in the Nonprofit Sector. Berkeley Economic & Policy Analysis Electronic Journal 8 (Jul 2008): 42.
Laincz, Christopher, and Peretto, Pietro, Scale Effects in Endogenous Growth Theory: An Error of Aggregation Not Specification. Journal of Economic Growth 11 (Sep 2006): 263-288.
Laincz, Christopher, Market Structure and Endogenous Productivity Growth: How does R&D Policy Affect Market Structure?. Journal of Economic Dynamics and Control 29 (Jan 2005): 187-223.
Presented Research
Laincz, Christopher, and Rodrigues, Ana, The Impact of Cost-Reducing Spillovers on the Ergodic Distribution of Market Structures, North American Summer Meetings of the Econometric Society: Durham, NC, (Jun 2007):
Laincz, Christopher, Market Structure, Spillovers, and the Stock of Knowledge, Society for Computational Economics: Montreal, Canada, (Jun 2007):
Laincz, Christopher, and Rodrigues, Ana, Simulating Gibrat's Law with a Dynamic Structural Model, Southern Economic Association: Charleston, SC, (Nov 2006):
Education
BS International Area Studies - Drexel University 1991
MPA Economics and International Develeopment - Princeton University, Woodrow Wilson School of Public and International Affairs Princeton, NJ USA 1996
PhD Economics - Duke University 2003

Professional Experience
Other -Harvard Institute for International Development Consultant Jakarta, Indonesia ID May 1999 - Jul 1999
Other -U.S. Department of Treasury Research Fellow Washington DC May 2000 - Jul 2000
Other -Private Consultancy Consultant Dutse, Nigeria NG Aug 2000 - Aug 2000

Awards
2004 Excellence in Research Award (LeBow College of Business)
2004 Best Paper Award (Centre of Excellence for Science and Innovation Studies)
2002-2003 Graduate Conference Travel Fellowship (Duke University)
2002 Prize for Best Graduate Student Paper (Conference of the Society for Computational Economics, Computing In Economics and Finance)
2001-2002 Graduate Conference Travel Fellowship (Duke University)
2000 Award for Outstanding Service (U.S. Department of the Treasury)
1998-2002 James B. Duke Fellowship (Duke University)
1996-1998 Tuition Scholarship and Fellowship Award (Woodrow Wilson School of Public and International Affairs, Princeton University)
1991 Alexander Van Rensselaer Award for Service to the Student Body (Drexel University)