Hubert Glover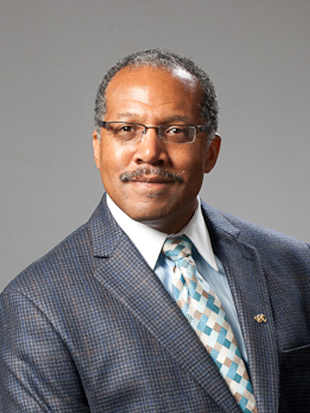 Areas of Expertise
Alliances
Business Education
Business Planning
Decision Making in Accounting and Auditing Environments
International Accounting
Selected Works
Articles
Glover, Hubert, Teaching IFRS: Options for instructors. Advances in Accounting Education 16 (Jan 2015): 113-131.
Glover, Hubert, Auditor Reporting Model Modifications: Practical Insights from the Academic Community. Current Issues in Auditing (Summer 2012):
Glover, Hubert, Lessons Learned: 10 Years After the Enron Collapse. Accountancy November (Nov 2011):
Glover, Hubert, Drawing Lessons from our Ethical Failures. Business Finance October (Oct 2001):
Glover, Hubert, Five Costly Mistakes That Cause Enterprises to Fail: Solutions for Success. Journal of Corporate Accounting and Finance 22 (Sep 2011): 79-84.
Glover, Hubert, IFRS and Private Company GAAP: Emerging Opportunities for the Accounting Profession. Kansas State Society of Cpas Newsletter Skyscapes 2011 (Jun 2011):
Glover, Hubert, Management Accounting: A Lifetime Career. New Accountant (High School Edition) Winter (Winter 2011):
Presented Research
Glover, Hubert, Using Customized Textbooks to Incorporate Best Practices in the Introductory Accounting Courses, AAA Annual Conference: Denver, CO, (Aug 2011):
Education
BA Broadcast Journalism - University of Southern California Los Angeles, CA USA 1978
MBA Accounting - Clark Atlanta University Atlanta University, GA USA 1980
PhD Accounting - Texas A&M University College Station, TX USA 1992

Professional Experience
Corporate-PwCES CEO Atlanta GA Apr 2000 - Mar 2002
Corporate-REDE Inc. President New Orleans LA Mar 2002 -