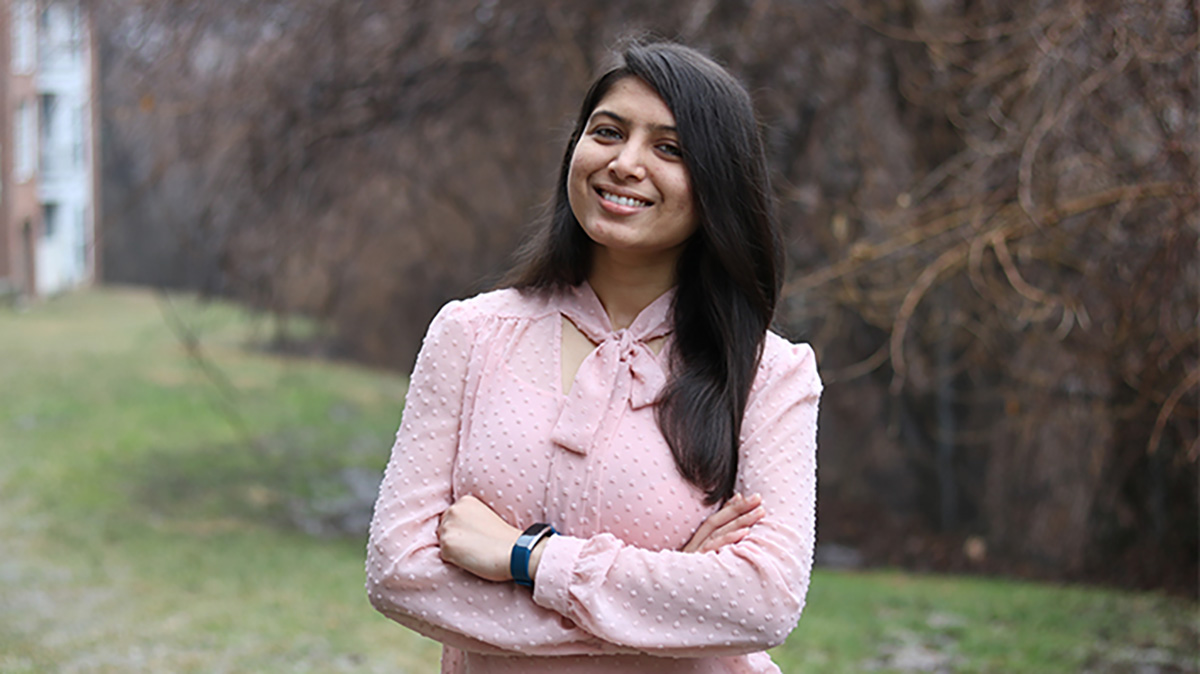 Shruti Shah, '18
MS in Marketing
Shruti Shah first came to the United States from India. Having grown up, lived and attended school in very different parts of her home country—"north, south, east and west, in all directions," she said—she has come to feel at home in Philadelphia, in part, through connections she's made through Drexel LeBow's MS in Marketing program.
Shah says she has grown her network and her connections within Philadelphia's business community through both program events and class assignments. Most recently, when she had to line up interview subjects for her Leadership and Development class—her final class before completing the program in the spring—she thought back to several guest speakers she heard and professionals she had met at networking events over the course of the 15-month program, and she messaged or called them to set up an informational interview.
"If I were the same person I was two years ago, I never would have been able to do that," she says. These business leaders, from companies like Campbell's Soup, Honeygrow and other Philadelphia-based companies, "talk to me just because I'm from Drexel."
Having completed her core classes for the MS during her first year of study, Shah had availability in her schedule to fulfill a "lifelong dream" of taking a photography class. That flexibility also extended to her internship, which she undertook with Verif-y, a tech startup based in Center City. "I learned about being creative with your plans because you have a small budget—or even no budget—to reach your target audience," she said.
The rigor of the program also demanded developing her skills in prioritization and time management, and she said she has looked at each 10-week quarter as a sprint toward the launch of a product or the completion of a deliverable for a client. "It's not only learning concepts and theory," she said. "It feels like really working in a company."
Throughout her time at Drexel LeBow, Shah said her professors have helped shape her skills and provided valuable feedback. "I can still approach them and say 'I'm having this problem,' and I know they'll go beyond their limits to help me."
Before moving to the U.S., Shah worked at an advertising agency in India, and would like to continue working in an agency setting. "That's really where my passion lies," she said, "although I'm interested in branding and strategies from the client's side as well."