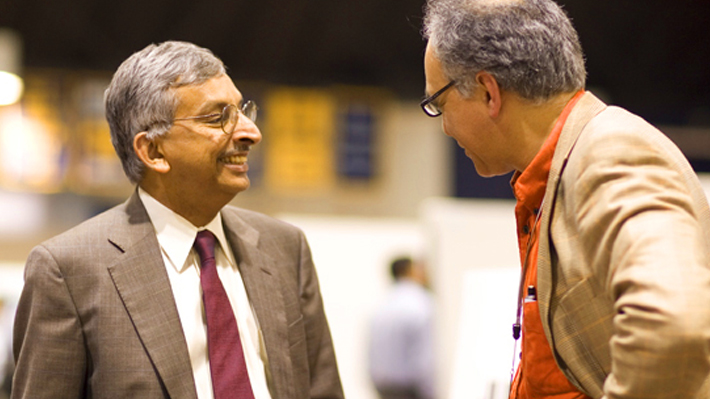 Center for Research Excellence
The Center for Research Excellence works to continuously improve the quality of research conducted by LeBow faculty and to share research findings with scholars and business leaders.
Provide seminars and mentoring for faculty to enhance research effectiveness
Develop linkages with business that lead to workshops based on research conducted by LeBow faculty
Provide faculty research seminars at the departmental level, faculty mentoring and support systems to enhance research effectiveness
Provide College-wide faculty workshops to facilitate externally funded projects
Enhance the visibility of faculty research and publication to the professional community
Enhance the accessibility of LeBow research outputs to the academic community
Encourage applied research focused on problems relevant to industry
Provide a vehicle to formally recognize, encourage and reward outstanding research by LeBow faculty
Develop linkages with executive programs that lead to workshops and teaching modules based on the cutting-edge research conducted by LeBow faculty
Facilitate the knowledge and involvement of undergraduate students in the research process
Provide a linkage to LeBow alumni that focuses on "great moments in research by LeBow faculty" and consolidate into a publication for potential students
Coordinate and promote other Drexel initiatives in research excellence
Research Resources
Drexel LeBow provides research resources for students and faculty, including access to the Behavioral Lab as well as the Finance Trading Lab and Bloomberg Terminal Room.
Also, through a partnership with the Federal Reserve Bank of Philadelphia, University of Pennsylvania and Penn State University, qualified Drexel researchers have access to restricted-use microdata from the Census Bureau, Bureau of Labor Statistics, National Center for Health Statistics and Agency for Healthcare Research and Quality at the new satellite location of the Federal Statistical Research Data Center (FSRDC).