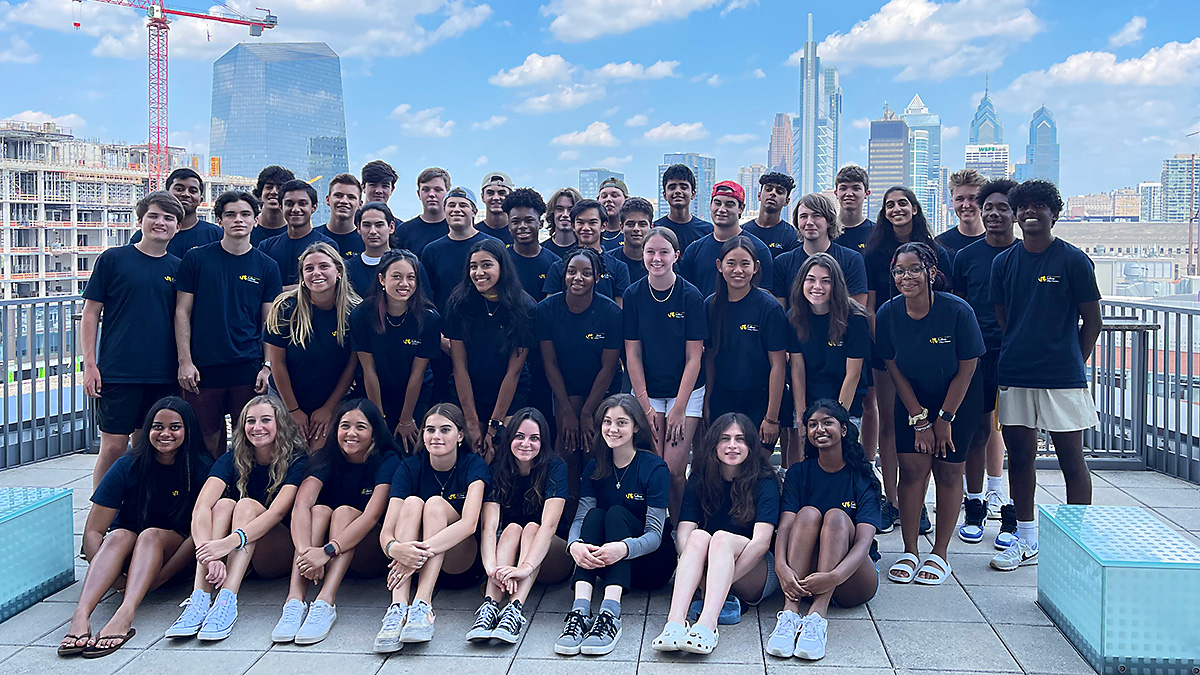 Camp Business, sponsored by Drexel University's LeBow College of Business, is a daytime enriching summer program designed to give rising high school sophomores, juniors and seniors an intensive introduction to both collegiate and corporate business education — and it shows them that business can be both fun and exciting.
An Innovative Agenda
Camp Business participants learn the basics of major business disciplines including accounting, marketing, finance and management, as well as the core concepts of business including leadership, professional image, etiquette, team building and strategy. Students also learn about resources essential to business such as the stock market, financial documents and technology.
Certificates of completion for students are issued at the end of the program.
Program Dates for 2023
Commuter Session: Sunday, July 9th - Friday, July 14th
Residential Session: Sunday, July 16th - Friday, July 21st

Overnight accommodations provided in one of our residence halls
Testimonials
"The most influential event that has prepared me for success in college is easily the Drexel University Camp Business program. …We met several professors and took part in four hours of lecture each day in addition to preparing for the team business pitch competition. We had picnics outside on campus, walked around the city in our free time, and I built great relationships with my peers, who were from all over the country. Meeting a diverse group of new friends helped me to realize that although we have different backgrounds and beliefs, we all share the same goals. This experience in Philadelphia solidified my love for business and confirmed that it is the major that I want to pursue." – Alec Ambrose, 2021
"I valued my time at Camp Business as I got the opportunity to take college-style classes to further explore my interest in business as a major. Camp Business helped guide my college decisions today and I am grateful for the hands-on leadership experience. I enjoyed meeting great people from across the country as well and building new relationships." – Bridget Gerber, 2021
"Camp LeBow is a must for any student considering studying business in college. The staff and faculty were wonderful, spirited, and engaging. I can't believe how much I learned in one week while having fun at the same time!" – Nick Clerici, 2021
"My week-long experience at Camp Business was nothing short of spectacular. I met and networked with peers my age and created long-lasting relationships with current students. The camp teaches the fundamentals of business topics/ideas along with creating a Powerpoint product presentation, work in Excel, an elevator pitch, interview conduct, and many more skills… Camp Business is genuinely an "out of this world" program, and I would encourage all prospective students interested in business to attend the camp." – Tommy Burga, 2021