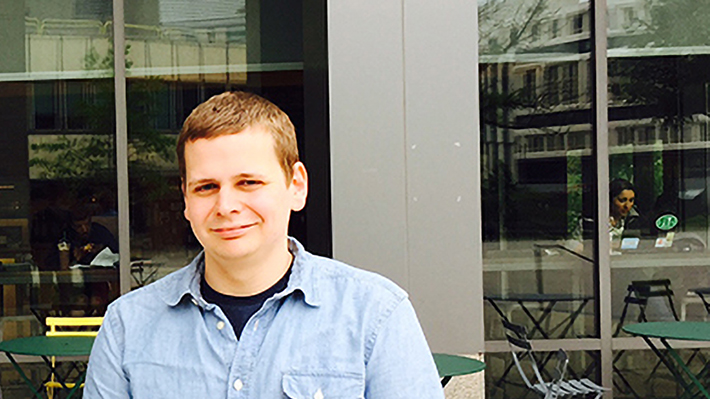 Kristopher Cramer, '16
MS in Economics
Kristopher Cramer spent seven years working his way through degree after degree as a Kitchen Leader at Chick-fil-A, with an emphasis on "leader." There's nothing wrong with working in food service, but Cramer wanted more and was ready to put in the work. Along the way, he also found time to complete a summer fellowship at the American Institute of Economic Research, publish material in leading economics industry bulletins and contribute to the School of Economics as a graduate teaching assistant.
His current job title? Economist. After his graduation in 2016, Cramer left the kitchen and joined Moody's Analytics, one of the world's leading financial analysis firms, located in West Chester, Penn.
The School of Economics prepared Kristopher the way it prepares all students, with a curriculum heavy on practical knowledge and brimming with opportunities to apply that knowledge directly through experiential learning. It used its world-renowned faculty who lead in the field of economics and advocate tirelessly for the success of their students. It provided him access to top-ranked research in international trade and gave him all the tools he needed to become an economist at Moody's. All he had to bring to the table was commitment, work ethic and tenacity.