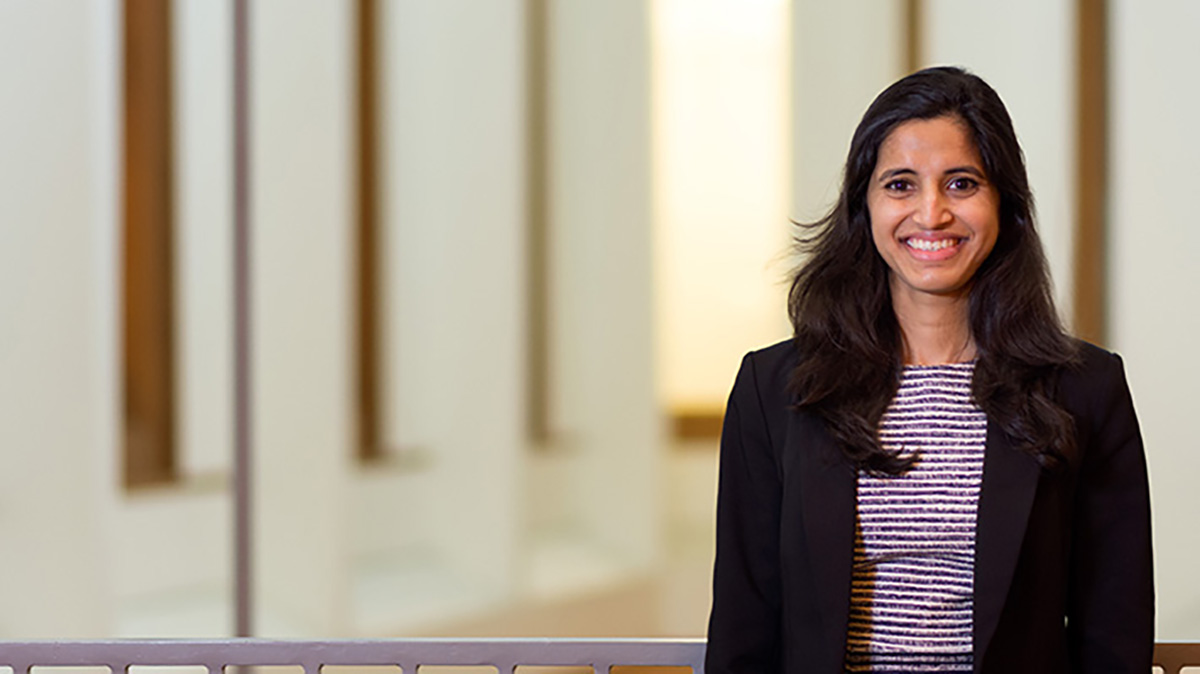 Aashna Shah, '17
MS in Accounting
When MS in Accounting student Aashna Shah decided to make the move from her hometown in India to the United States, she didn't know if she was ready for the adjustment. Having lived in her hometown her entire life, she wasn't sure she'd be able to create a community in another country so far from home. But once Shah arrived on Drexel's campus, she knew she had found a second home.
Prior to joining the Drexel family, Shah had already developed a strong background in business. Shah's father and grandfather both owned small businesses during her childhood and it was often over family dinner that she would discuss business plans and strategies. "Watching my father try and get his books set up and trying to work the logistics out for his business is when I thought I wanted to do my master's in accounting," says Shah. When Shah completed her Bachelor's in Business administration in India at Ahmedabad University, she knew she wanted to join a program that would help her create a more desirable resume and versatile skillset before she entered the workforce.
Shah was not disappointed. Even before arriving on campus, the first professor in her MS in Accounting program sent Shah work to complete before arrival, helping her to get acclimated to the program and become familiar with the professor before she took the class. "Before I was in the United States, I was at home just trying to watch a few videos and try and finish the pre-work. I think that definitely helped with the transition," says Shah.
And with the move to Philadelphia came new friends. "Being an international figure skater, I had traveled to various countries but moving to another country was a completely different experience," says Shah. "I always lived in India and was always around Indian people. I think moving to a different country, it was difficult to adjust, but everyone was very helpful and friendly. I was able to find friends."
A year into the program, Shah landed an internship at Global Tax Management, where she learned that working in tax was the career for her. "Because accounting wasn't my background, I wasn't too sure if I wanted to do audit or tax," says Shah. "I got put on an engagement where I was working with a director-level person. It helped me understand things better and learn how to interact with clients."
It was through her experience at her internship that Shah was able to become a Vertex Fellow. She worked with two tax professors — Anthony Curatola and James Rinier — on several research projects. "They were very helpful. I also published two articles with them in Strategic Finance Magazine. It was great to get experience in writing, trying to understand the subject matter, researching — it all helped me get a better understanding of the field."
With such great experience, Shah was able to make a lasting impression at one of Drexel's career fairs where she met a representative from the company she works at today, KPMG. She credits the University for preparing her saying, "Drexel is the whole package. It was not just the classes I took, it was more so the environment. It really helped me become the professional I am today."
What's next for Aashna Shah? Since her position at KPMG is fairly new, Shah says she's looking to gain more experience. In the long term she hopes to advance in the company and eventually pursue her MBA.