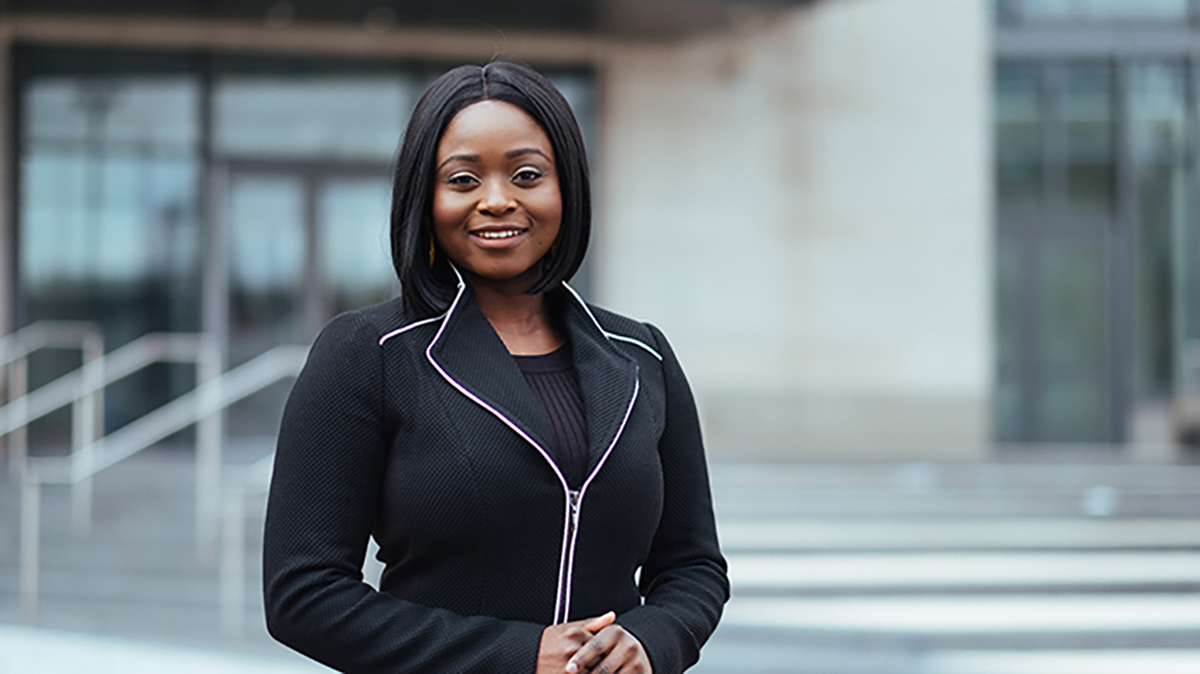 Aicha Ly, '14
MBA
Aicha Ly joined Drexel LeBow's MBA program hoping to get the concrete analytical skills she needed to support her intuitive sense for marketing strategy. After being accepted to five MBA programs, Ly says that it was Drexel's reputation for interdisciplinary and experiential education that ultimately led her to become a Dragon.
Ly credits the work she did on the strategy team at Urban Outfitters through an experiential learning component as being the push she needed to make industry connections, develop a deeper understanding of marketing strategy and find new ways to position herself as professional. She says, "The time that I spent working there allowed me to not only develop a great corporate experience working alongside people who knew the business in and out and knew frameworks for strategy, but also being able to create mentor relationships with some of the people I worked with."
It was the unique combination of in-depth coursework and real-world work experience that helped Ly solidify her skills and apply them when she landed a position as a senior market research analyst at Independence Blue Cross. From getting a deeper understanding of marketing concepts such as calculating customer lifetime value to understanding the return on investment of marketing strategies, Ly was able to act more as a consultant in her role. She says, "Being able to have that familiarity with marketing jargon and understanding what performance metrics my clients are measuring themselves by helped me get a better understanding of what they needed from me."
Ly says that through her classes and experience she has been able to act as a marketing and competitive intelligence strategist at her company, providing thought leadership, insight and strategies for improving member experience, while working on company-wide strategic efforts and growth initiatives.
Working with Independence Blue Cross not only allowed Ly to encourage company growth but also her own personal development. It was during her first year at the company that Ly discovered her love of public speaking, making her first big presentation in 2015 at the Insurance Researchers Conference on the science of building client engagement models.
"Public speaking for me was brought on by the feeling of, 'Here I am in this industry that I don't know much about. I like the idea of sharing knowledge and insights with people. I'm very comfortable on a stage. The best way for me to learn new things in the health care industry was to operate as if I was teaching it to someone else,'" she says.
Since then, Ly has found herself reaching towards bigger arenas and bigger stages. Ly is set to be one of the TEDx Philadelphia's 2019 speakers with a speech titled, "Black Woman, White Voice: Why the Color of Language Matters." A speech she says was informed by her experiences growing up in three different countries, learning new languages and understanding how speech has implications in our professional and personal lives.
Ly says this experience was extended even into her MBA program, though she saw a glimmer of hope for the future. "Being an African-American woman, being a foreigner, it made me question whether I would have the same doors opened to me as some of my peers," she says. "When I joined the MBA cohort and I saw the diversity, it instilled a sense of hope in me and belief that the next generation of leaders could look a little bit more like me."