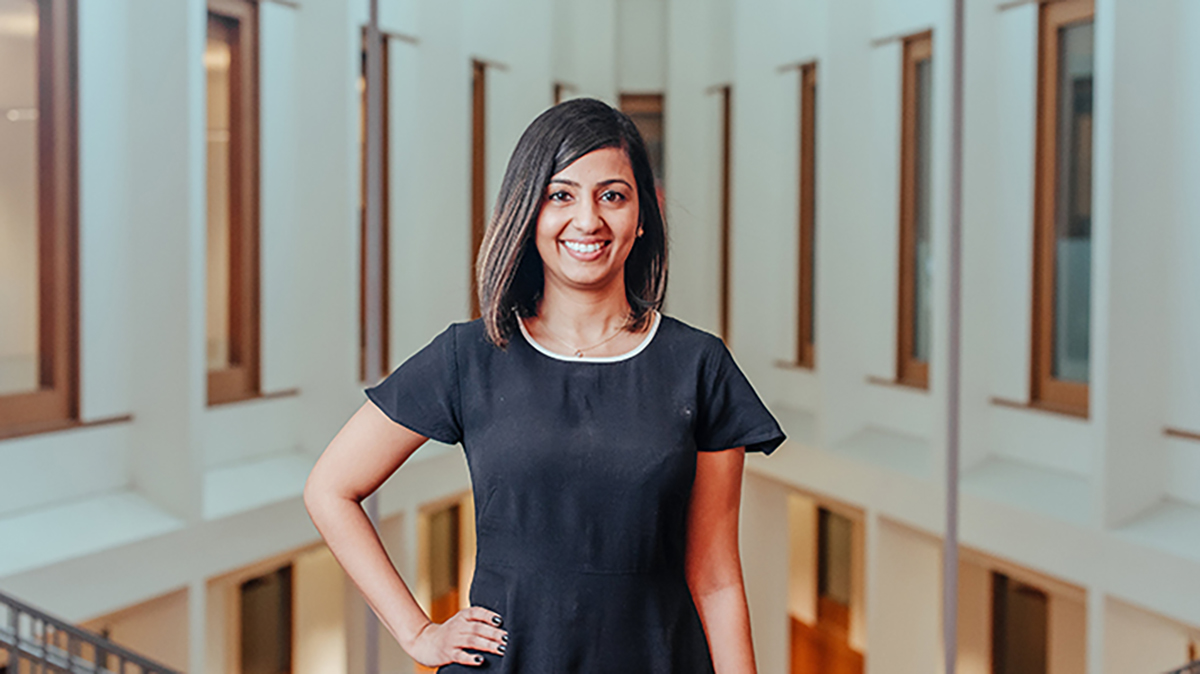 Anusha Janardhana, '18
MBA
Anusha Janardhana's career has always felt like destiny. From a project she completed during her undergraduate studies, to her current position, it has always seemed to the Drexel LeBow MBA student that her professional path has been leading to one place.
Born in India and raised in Thailand, Janardhana moved to the U.S. to attend Drexel in 2004. With a focus on biomedical engineering, Janardhana said she was always drawn to the technical aspect of engineering. "When I graduated, it was 2008 – the worst time to graduate because of the financial crisis. I was a little nervous about where I would end up, but lucky for me, I had a co-op at Johnson & Johnson prior to graduating with my engineering degree," she says. "If I didn't get the opportunity to co-op I don't think I would've been prepared for the real world."
After receiving several offers from the company, Janardhana decided to take a position at a smaller research company based in Maryland called Novatech Process Solutions. "They did a lot of automation work so it was more of a systems engineering type role. But I did that for about 5 years. It was a great opportunity at that time," says Janardhana.
At the end of 2012, Janardhana returned to the company that had felt like home since she was an undergraduate, Johnson & Johnson. "It all came full circle. It started there and I came back there," she says.
As she grew in her position, Janardhana found that her role at Johnson & Johnson was pushing her in a direction she hadn't expected, "I had always wanted to go back to get my master's but I didn't know if I wanted to go back for engineering and stay technical or pursue business," she says. "But getting my role at Johnson & Johnson made me feel comfortable that business was the right path for me."
She began the MBA program in 2016 – four years into her return to Johnson & Johnson – choosing the school she credits for jumpstarting her career. "With Drexel, I knew what I was getting into. I was always proud to say I went to Drexel, so I knew I'd love their graduate program," she says.
Her move back to school wasn't something she took lightly either, when she chose to return to the university, Janardhana wanted to make sure she could bring what she learned back to work. Once she began her new position at Johnson & Johnson as an associate director in the critical phase program management department she says it all came together. "I definitely think it helps that I am pursuing my MBA at Drexel in my new position. It also helps that my supervisor is a Drexel grad," she says, with a laugh.
But for those considering joining the program Janardhana has one piece of advice: "I've always thought that if you're going to go into it, you have to know what you're going to do – there has to be an impact. Whether it's work or home or some other aspect of your life, make something better."