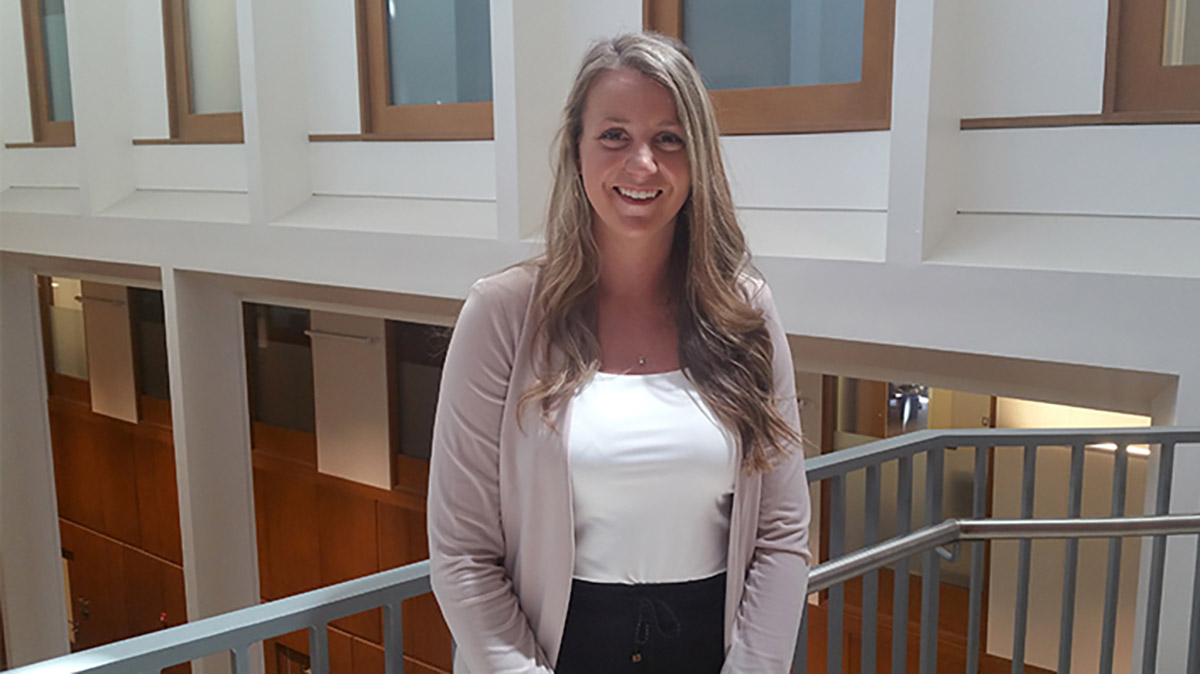 Elizabeth Perkins, '19
MS, Business Analytics
After graduating college with a degree in mathematics and psychology, Elizabeth Perkins searched around for graduate programs that centered on where those two fields intersect. The Drexel LeBow MS in Business Analytics program, it turned out, was exactly the thing to put those two interests together.
"I felt LeBow was the perfect mix of learning all the quantitative skills while also having some sort of business application," she says. "It really focuses on translating those skills to make business decisions – instead of just being able to do the analysis and that's it."
The highlight of her studies so far has been the Multivariate Analysis class taught by Matthew Schneider, assistant professor of business analytics in the Decision Sciences department. "It took everything to the next level," she says. "It could be a pure statistics class, but he showed us the real-life application to everything."
Perkins says she especially enjoyed the freedom that Schneider gave her and her classmates to apply the course material to topics in a range of industries based on their own interests – everything from marketing and finance to healthcare and more. "He really was interested in what we all wanted to learn," she says. "In every class you have to have some theory, but with everything he did, he made a purpose to why we were learning it."
As she works on sharpening her skills in the R programming language and in various statistical analysis programs, her ongoing application of statistics will grow and deepen through her internship this summer: she will be part of QVC's digital analytics research team in a role focusing on platform marketing analytics. "When I read the internship description, I thought 'Wow!' I'll really be able to use my background in understanding consumer behavior, consumer thought process and buying patterns, as well as analysis."
Analytics is a growing field in the business world, and Drexel LeBow's MS program has expanded to reflect that need. Perkins has found that her classmates have brought with them a broad range of background experience – and global perspective – in both academic and industry settings.
"When I came in, I had my interests, but I wondered, 'Where can I go with this? I have no idea!'" she says. "I've talked to so many different people and found out so many interesting things about where they're thinking of heading. That led me to research their industries and develop my own ideas."