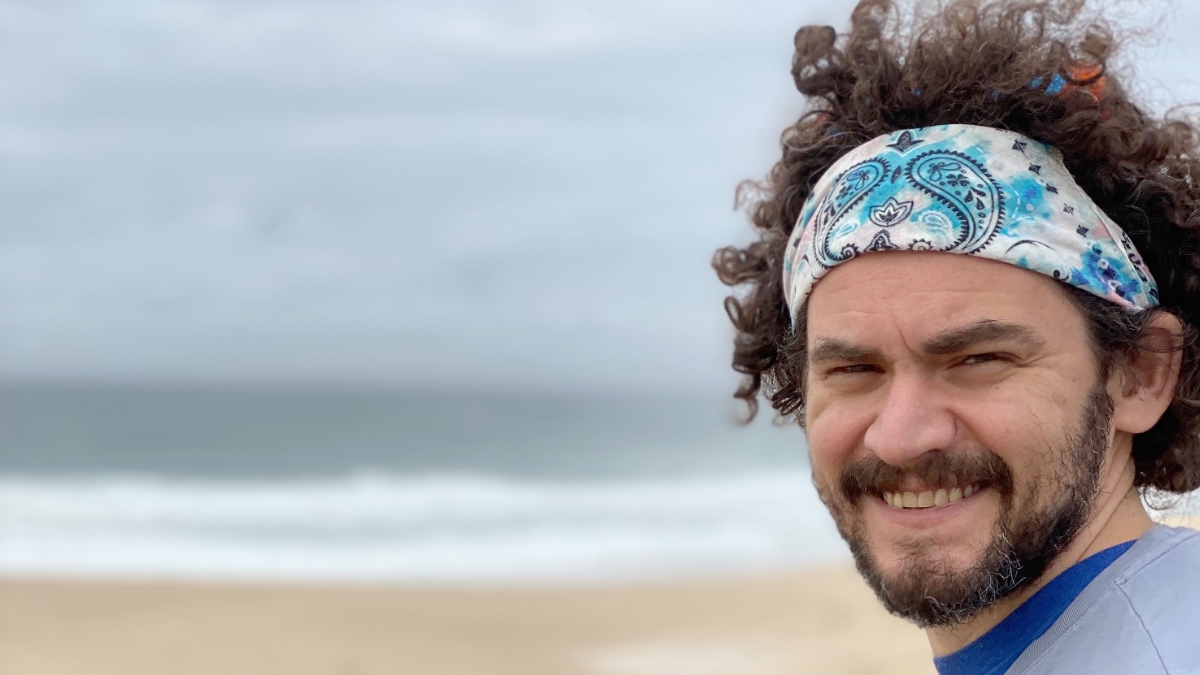 Walker Allen, '13
MBA
As he looked toward a career change from public-sector transportation planning to private-sector supply chain and logistics management, going back to school felt like a necessary, if not thrilling, step for Allen. As a lifelong Philadelphia native with a one-year-old child to care for, choosing a local school with an accelerated course of study was a no-brainer, and soon he enrolled in Drexel LeBow's 12-month MBA program.
He felt a thrill return, though, during a career drivers exercise in his first term leadership course.
"The career drivers' questionnaire really adjusted my mindset on what goals I wanted to actively pursue. I realized being at a company headquartered in Philadelphia was very important to me, as was having a career at a larger company I could grow with," Allen said.
"I became flexible about what type of industry I worked in. I focused on jobs that were fast-paced and dynamic, with day-to-day operational responsibilities, in contrast to the longer projects I was used to working on prior to getting my MBA."
That open mind served Allen well in classes like Managerial Accounting (ACCT 601), which he credits as the course which most serves his work today.
"I'm a generalist, and so while I'm not doing balanced scorecards every day, practicing that in class taught me to think about financial reporting as a management function," he said. "It comes down to measuring what matters and using those measurements to tell a story that drives managerial decision making."
Today, Allen puts that power into practice daily as the executive director of business operations at Comcast Cybersecurity. It's a generalist role, he says, that he was excellently prepared for by LeBow's MBA program.
"When I started out in the job market in 2013, there wasn't a real industry parlance around this idea of business operations," Allen said. "Now there's a whole world of BizOps and FinOps, especially in the IT industry, we even have local meet-ups."
Allen is proud of the role he's had in establishing a culture and appreciation for business operations professionals and has hired a number of LeBow MBA graduates and undergraduate students.
"I feel a lot of pride for the diversity of careers those I've hired have gone on to," he said. "I enjoy seeing people take some of the broad knowledge from these BizOps roles to specialized work like FinOps at Etsy, strategy and planning at PNC, and a number of diverse roles inside Comcast, including product management."
Allen's daily work at Comcast Cybersecurity is vast and varied. From managing the budget for scores of cybersecurity projects to communicating with third party vendors and overseeing product and program teams responsible for the design and management of workflow and ticketing systems, Allen wears a lot of hats in his position.
And that's just the way he likes it. Since he got hired at Comcast in 2013, he's worked in app development, cable and cloud services and now cybersecurity, growing his career at a large Philadelphia company, just like he realized he wanted during his first semester at Drexel.