Andre Kurmann, PhD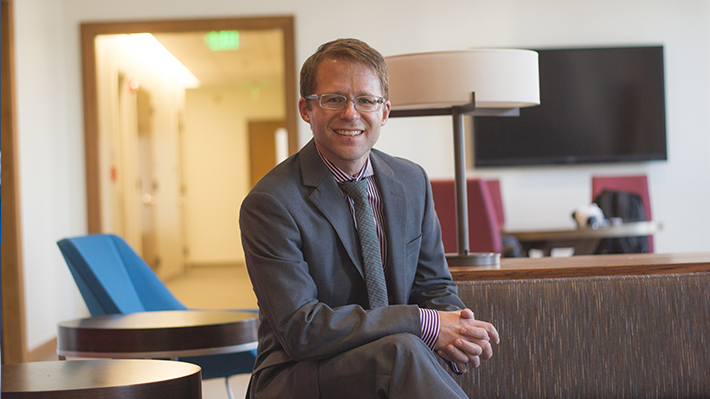 Andre Kurmann is an Associate Professor of Economics and the Dean's Research Scholar in Economics at Drexel University's LeBow College of Business. He is also an associate editor at the Journal of Monetary Economics and the Journal of Economic Dynamics and Control; and he serves on the Board of Directors of the Philadelphia Federal Statistical Research Data Center.
Prior to joining Drexel, Andre Kurmann worked as a research economist at the Federal Reserve Board in Washington, D.C. (2011-2013); as a visiting associate professor at the finance department of The Wharton School of the University of Pennsylvania (2008-2011); and as an assistant and associate professor at the economics department of the Université du Québec à Montréal (2002-2008).
Areas of Expertise
Computational Economics
Labor Economics
Macroeconomics and Monetary Economics
Mathematical and Quantitative Methods
Selected Works
Articles
Kurmann, Andre, Revisions in Utilization-Adjusted TFP and Robust Identification of News Shocks. The Review of Economics and Statistics 103 (May 2021): 216-235.
Grants
The Impact of Globalization on U.S. Entrepreneurship (Ewing Marion Kauffman Foundation) $237,900 Oct 2015.
Editorial Board Service
Journal of Monetary Economics – Associate Editor (2017–Present)
Journal of Economic Dynamics and Control – Associate Editor (2017–2018)
Education
BA - HEC Lausanne 1998
MA - University of Virginia 2000
PhD - University of Virginia 2002

Media Mentions
via The Wall Street Journal
Research from Associate Professor of Economics Andre Kurmann, PhD and colleagues takes a hard look at real-time data examining the economic impact of COVID-19 on the retail, leisure, and hospitality sectors.
College News
These projects advance the College's commitment to building a culture of diversity, equity and inclusion and affirm the importance of research, innovation and sustainability.
Awards from Drexel's Graduate College reflect outstanding achievement in research and instruction.
Former White House staffer Alison Young joins Drexel LeBow as executive director of Institute for Strategic Leadership.