Christopher Laincz, PhD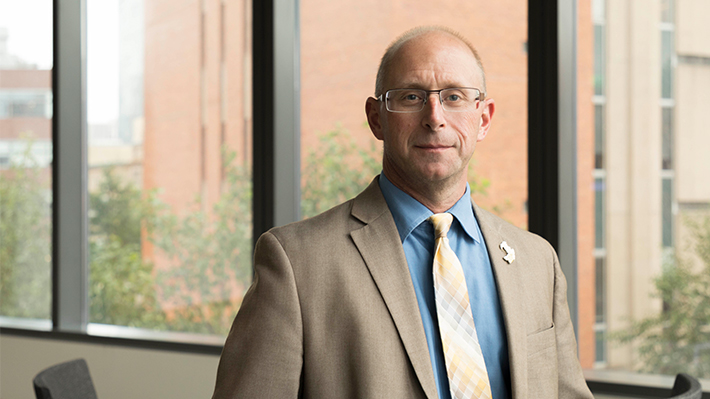 Areas of Expertise
Economic Development, Technological Change, and Growth
Industrial Organization
Macroeconomics and Monetary Economics
Selected Works
Articles
Laincz, Christopher, Optimal R&D Subsidies with Heterogeneous Firms in a Dynamic Setting. Macroeconomic Dynamics (Forthcoming)
Laincz, Christopher, R&D Subsidies in a Model of Growth with Dynamic Market Structure. Journal of Evolutionary Economics 19 (Oct 2009): 31.
Laincz, Christopher, Dennis, Benjamin, and Zhu, Lei, Which Exchange Rates Matter for FDI? Evidence for Japan. Southern Economic Journal 75 (Jul 2008): 19.
Laincz, Christopher, Entry and Exit in the Nonprofit Sector. Berkeley Economic & Policy Analysis Electronic Journal 8 (Jul 2008): 42.
Laincz, Christopher, and Peretto, Pietro, Scale Effects in Endogenous Growth Theory: An Error of Aggregation Not Specification. Journal of Economic Growth 11 (Sep 2006): 263-288.
Laincz, Christopher, Market Structure and Endogenous Productivity Growth: How does R&D Policy Affect Market Structure?. Journal of Economic Dynamics and Control 29 (Jan 2005): 187-223.
Presented Research
Laincz, Christopher, and Rodrigues, Ana, The Impact of Cost-Reducing Spillovers on the Ergodic Distribution of Market Structures, North American Summer Meetings of the Econometric Society: Durham, NC, (Jun 2007):
Laincz, Christopher, Market Structure, Spillovers, and the Stock of Knowledge, Society for Computational Economics: Montreal, Canada, (Jun 2007):
Laincz, Christopher, and Rodrigues, Ana, Simulating Gibrat's Law with a Dynamic Structural Model, Southern Economic Association: Charleston, SC, (Nov 2006):
Education
BS International Area Studies - Drexel University 1991
MPA Economics and International Develeopment - Princeton University, Woodrow Wilson School of Public and International Affairs Princeton, NJ USA 1996
PhD Economics - Duke University 2003

Professional Experience
Other -Harvard Institute for International Development Consultant Jakarta, Indonesia ID May 1999 - Jul 1999
Other -U.S. Department of Treasury Research Fellow Washington DC May 2000 - Jul 2000
Other -Private Consultancy Consultant Dutse, Nigeria NG Aug 2000 - Aug 2000

Awards
2004 Best Paper Award (Centre of Excellence for Science and Innovation Studies)
2004 Excellence in Research Award (LeBow College of Business)
2002-2003 Graduate Conference Travel Fellowship (Duke University)
2002 Prize for Best Graduate Student Paper (Conference of the Society for Computational Economics, Computing In Economics and Finance)
2001-2002 Graduate Conference Travel Fellowship (Duke University)
2000 Award for Outstanding Service (U.S. Department of the Treasury)
1998-2002 James B. Duke Fellowship (Duke University)
1996-1998 Tuition Scholarship and Fellowship Award (Woodrow Wilson School of Public and International Affairs, Princeton University)
1991 Alexander Van Rensselaer Award for Service to the Student Body (Drexel University)