Daniel Dorn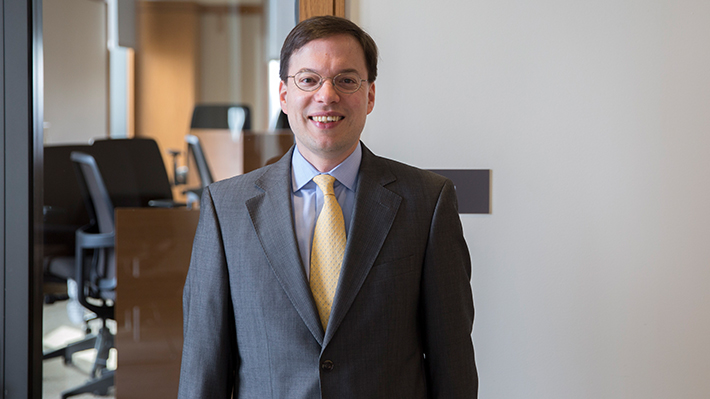 Daniel Dorn's research focuses on investments and behavioral finance. His work has been recognized by awards such as the European Central Bank's Lamfalussy Fellowship, published in leading academic journals such as the Journal of Finance and Management Science, and discussed in media outlets such as the New York Times and the Wall Street Journal. He has developed new courses in behavioral finance and portfolio management and taught at the undergraduate, graduate, doctoral, and executive levels both in the U.S. and in Europe.
Areas of Expertise
Behavioral Finance
Equity Markets
Investments
Editorial Board Service
Editor – Spanish Review of Financial Economics, Elsevier (2017)
Editor – Spanish Review of Financial Economics, Elsevier (2018)
Education
BA Finance and Entrepreneurship - Ecole Superieure de Commerce (ESC) de Lyon France 1998
BA Finance and Operations - WHU - Wissenschaftliche Hochschule fuer Unternehmensfuehrung Koblenz, — Germany 1998
PhD Finance (with distinction) - Columbia University New York, NY USA 2003

Media Mentions
via WalletHub
Associate professor of finance Daniel Dorn provides tips for people resolving to improve their financial management in 2017.
via Philadelphia Inquirer
Drexel has added $500,000 to the student-managed Dragon Fund. The students in this course and faculty adviser Daniel Dorn now manage over $1 million of the University's endowment.
via Bloomberg TV
Seniors Joshua Kohler and Anthony Gryscavage, along with Dragon Fund faculty member, Daniel Dorn, associate professor of finance, and Cathy Ulozas, Drexel chief investment manager, are interviewed about the success of the Dragon Fund and how it has exceeded the market in 2013 by 42.7 percent investing mainly in U.S. mid-cap stocks.
College News
For 10 years now, the Drexel LeBow students who manage the Dragon Fund have made stock picks that have performed better than ones made on Wall Street.
The Drexel Board of Trustees announced that they are adding $250,000 in funding to the student-managed Dragon Fund, bringing total University investment to $1.5 million.
The Dragon Fund took first place in the "core equity" category of the University of Dayton's annual student-managed portfolio competition.