Edward Nelling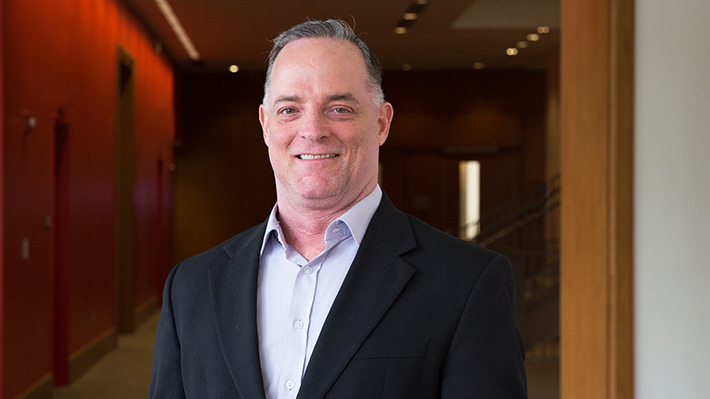 Edward Nelling, Ph.D., CFA, is Professor of Finance and a Fellow in the Center for Corporate Governance in the LeBow College of Business at Drexel University, where he teaches courses in corporate governance and financial management. He holds the Chartered Financial Analyst designation from the CFA Institute, and has taught at the Wharton School, the Georgia Institute of Technology, and Korea University.
Areas of Expertise
Business Valuation
Corporate Finance
Mutual Funds
Real Estate Finance
Selected Works
Articles
Nelling, Edward, Institutional Property-Type Herding in Real Estate Investment Trusts. Journal of Real Estate Finance and Economics 54 (Mar 2016): 459-481.
Chiang, Thomas C., Li, Jiandong, Nelling, Edward, and Tan, Lin, Dynamic herding behavior in Pacific-Basin markets: Evidence and implications. Multinational Finance Journal 17 (Year 2013): 165-200.
Nelling, Edward, and Webb, Elizabeth, Corporate Social Responsibility and Financial Performance: The 'Virtuous Circle' Revisited. Review of Quantitative Finance and Accounting 32 (Feb 2009): 197-209.
Tan, Lin, Chiang, Thomas C., Mason, Joseph R., and Nelling, Edward, Herding Behavior in Chinese Stock Markets: An Examination of A and B Shares. Pacific-Basin Finance Journal 16 (Jan 2008): 61-77.
Jayaraman, Narayan, Khorana, Ajay, and Nelling, Edward, An Analysis of the Determinants and Shareholder Wealth Effects of Mutual Fund Mergers. Journal of Finance 57 (Jun 2002): 1215-1542.
Covin, Jeffrey, Jayaraman, Narayan, Khorana, Ajay, and Nelling, Edward, CEO Founder Status and Firm Financial Performance. Strategic Management Journal 21 (Dec 2000): 1215-1524.
Books
Nelling, Edward, Business Valuation Demystified. New York: McGraw-Hill, (2011):
Education
BS Mechanical Engineering - Drexel University 1984
PhD Finance - University of Pennsylvania 1993
MA Finance - University of Pennsylvania 1993

Professional Experience
Academic-Korea University Business School Visiting Professor of Finance Seoul Jun 2009 - Jul 2009
Academic-The Wharton School Visiting Professor of Finance Philadelphia PA Jul 2010 - Jun 2011

Awards
2009 Outstanding Online Instructor Award (Drexel University - LeBow College of Business)
2008 Intrafraternity Council Educator of the Year (Drexel University)
2008 Distinguished Teaching Award - Executive MBA (LeBow College of Business)

Media Mentions
via Wallet Hub
Edward Nelling, PhD, professor of finance, highlights what to look for in the best business credit cards.
via WalletHub
Finance professor Edward Nelling provides expert commentary in an article about purchasing and owning a home.
College News
For 10 years now, the Drexel LeBow students who manage the Dragon Fund have made stock picks that have performed better than ones made on Wall Street.
Finance professor Ed Nelling uses group projects and peer evaluations facilitated by TeamMates to encourage students to work together, complete tasks and analyze business problems.
Drexel University's LeBow College of Business was recently welcomed into the CFA Institute University Recognition Program.