Jeongsik Lee, PhD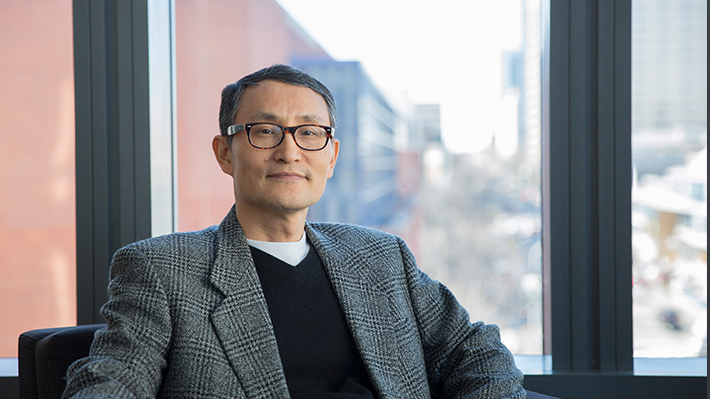 Areas of Expertise
economics of innovation
social networks
technology management
Selected Works
Articles
Balasubramanian, Natarajan, Lee, Jeongsik, and Sivadasan, Jagadeesh, Deadlines, Work Flows, Task Sorting, and Work Quality. Management Science 64 (Apr 2018): 1804-1824.
Kim, Byung-Cheol, Lee, Jeongsik, and Park, Hyunwoo, Two-Sided Platform Competition with Multihoming Agents: An Empirical Study on the Daily Deals Market. Information Economics and Policy 41 (Dec 2017): 36-53.
Jung, Hyun J, and Lee, Jeongsik, The Quest for Originality: A New Typology of Knowledge Search and Breakthrough Inventions. Academy of Management Journal 59 (Oct 2016): 1725-1753.
Lee, Jeongsik, and Stuen, Eric, University Reputation and Technology Commercialization: Evidence from Nanoscale Science. Journal of Technology Transfer 41 (Jun 2016): 586-609.
Kang, Hyunsung, and Lee, Jeongsik, Scientific Celebrity, Competition, and Knowledge Creation: The Case of Stem Cell Research in South Korea. Journal of Engineering and Technology Management 39 (Feb 2016): 26-44.
Park, Hyunwoo, Lee, Jeongsik, and Kim, Byung-Cheol, Project Selection in NIH: A Natural Experiment from ARRA. Research Policy 44 (Jul 2015): 1145-1159.
Jung, Hyun J, and Lee, Jeongsik, The Impacts of Science and Technology Policy Interventions on University Research: Evidence from the U.S. National Nanotechnology Initiative. Research Policy 43 (Feb 2014): 74-91.
Lee, Jeongsik, Dancing with the Enemy? Relational Hazards and the Contingent Value of Repeat Exchanges in M&A Markets. Organization Science 24 (Jul 2013): 1237-1256.
Lee, Jeongsik, and Kim, Byung-Cheol, The Relationship between Innovation and Market Share: Evidence from the Global LCD Industry. Industry and Innovation 20 (Feb 2013): 1-21.
Lee, Jeongsik, Kim, Byung-Cheol, and Lim, Young-Mo, Dynamic Competition in Technological Investments: An Empirical Examination of the LCD Panel Industry. International Journal of Industrial Organization 29 (Nov 2011): 718-728.
Lee, Jeongsik, Heterogeneity, Brokerage and Innovative Performance: Endogenous Formation of Collaborative Inventor Networks. Organization Science 21 (Jul 2010): 804-822.
Ceccagnoli, Marco, Graham, Stuart, Higgins, Matthew, and Lee, Jeongsik, Productivity and the Role of Complementary Assets in Firms' Demand for Technological Innovations. Industrial and Corporate Change 19 (Jun 2010): 839-869.
Balasubramanian, Natarajan, and Lee, Jeongsik, Firm Age and Innovation. Industrial and Corporate Change 17 (Oct 2008): 1019-1047.
Chapters
Lee, Jeongsik, "Bags of Beads or Laces? Combinative Capability and Firm Value in Technological Scope Expansions." International Finance Review, Volume 20: Disruptive Innovation in Business and Finance in the Digital World, Ed. Choi, J. and Ozkan, B.. UK, USA.: Emerald Publishing, (Forthcoming)
Lee, Jeongsik, and Balasubramanian, Natarajan, "Who Leads Whom? Technological Leadership in Nanotechnology: Evidence from Patent Data." Restoring America's Global Competitiveness through Innovations, Ed. Kedia, Ben L., Jain, Subhash C.. Northampton, MA: Edward Elgar Publishing, (2013): 166-188.
Grants
A Pilot Study on Global Technology Commercialization Network Platform (Korea Institute of Science & Technology Information (KISTI)) $55,000 Mar 2013.
Platform Entry Strategy in a Two-Sided Market: Evidence from the Online Daily Deals Promotion Industry (NET Institute) $3,000 Aug 2012.
Societal and Ethical Issues (SEI) Seed Grant (National Nanotechnology Infrastructure Network) $19,851 May 2012.
Proceedings
Park, Hyunwoo, and Lee, Jeongsik, An (Almost) Free Lunch? Social Recognition and Knowledge Sharing Behavior in a Virtual Community, Academy of Management Annual Meeting Mar 2015. (Aug 2015):
Jung, Hyun J, and Lee, Jeongsik, The Impact of Mission-Oriented Initiatives on University Research: The Case of Nanotechnology in the U.S., Academy of Management Annual Meeting Aug 2012. (Aug 2012):
Lee, Jeongsik, and Zhang, Wei, Financial Capital and Startup Survival, Academy of Management Annual Meeting Aug 2011. (Aug 2011):
Balasubramanian, Natarajan, and Lee, Jeongsik, Firm Age and Innovation, Academy of Management Annual Meeting Aug 2007. (Aug 2007):
Education
BA Economics - Seoul National University Korea 1987
MBA - Duke University Durham, NC 1999
PhD Management - University of California Los Angeles, CA 2007

Professional Experience
Corporate-The Bank of Korea Deputy Head; Economist; Senior Analyst Seoul Feb 1987 - Aug 2002

Awards
2016 Best Conference Paper (OCIS Division) (Academy of Management)
2016 Research Excellence Award (LeBow College of Business, Drexel University )
2013 Core Professor of the Year (M.S. Program) (Georgia Institute of Technology)
2012 Professor of the Year (M.S. Program) (Georgia Institute of Technology)