Jeongsik Lee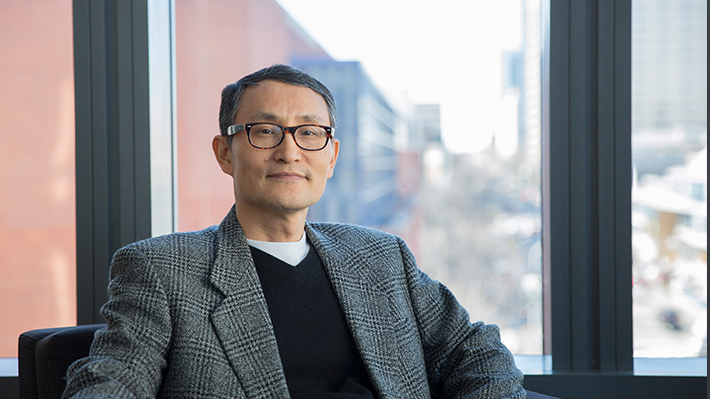 Areas of Expertise
economics of innovation
social networks
technology management
Selected Works
Articles
Balasubramanian, Natarajan, and Lee, Jeongsik, Firm Age and Innovation. Industrial and Corporate Change 17 (Oct 2008): 1019-1047.
Chapters
Lee, Jeongsik, and Balasubramanian, Natarajan, "Who Leads Whom? Technological Leadership in Nanotechnology: Evidence from Patent Data." Restoring America's Global Competitiveness through Innovations, Ed. Kedia, Ben L., Jain, Subhash C.. Northampton, MA: Edward Elgar Publishing, (2013): 166-188.
Grants
A Pilot Study on Global Technology Commercialization Network Platform (Korea Institute of Science & Technology Information (KISTI)) $55,000 Mar 2013.
Platform Entry Strategy in a Two-Sided Market: Evidence from the Online Daily Deals Promotion Industry (NET Institute) $3,000 Aug 2012.
Societal and Ethical Issues (SEI) Seed Grant (National Nanotechnology Infrastructure Network) $19,851 May 2012.
Proceedings
Park, Hyunwoo, and Lee, Jeongsik, An (Almost) Free Lunch? Social Recognition and Knowledge Sharing Behavior in a Virtual Community, Academy of Management Annual Meeting Mar 2015. (Aug 2015):
Jung, Hyun J, and Lee, Jeongsik, The Impact of Mission-Oriented Initiatives on University Research: The Case of Nanotechnology in the U.S., Academy of Management Annual Meeting Aug 2012. (Aug 2012):
Lee, Jeongsik, and Zhang, Wei, Financial Capital and Startup Survival, Academy of Management Annual Meeting Aug 2011. (Aug 2011):
Balasubramanian, Natarajan, and Lee, Jeongsik, Firm Age and Innovation, Academy of Management Annual Meeting Aug 2007. (Aug 2007):
Education
BA Economics - Seoul National University Korea 1987
MBA - Duke University Durham, NC 1999
PhD Management - University of California Los Angeles, CA 2007

Professional Experience
Corporate-The Bank of Korea Deputy Head; Economist; Senior Analyst Seoul Feb 1987 - Aug 2002

Awards
2016 Best Conference Paper (OCIS Division) (Academy of Management)
2016 Research Excellence Award (LeBow College of Business, Drexel University )
2013 Core Professor of the Year (M.S. Program) (Georgia Institute of Technology)
2012 Professor of the Year (M.S. Program) (Georgia Institute of Technology)