Joel Maxcy, PhD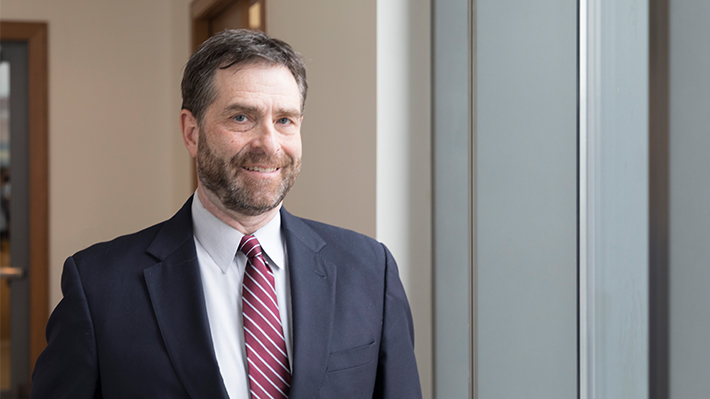 Professor Maxcy joined the Drexel faculty in 2014. He has also held faculty and administrative appointments in sport management at Temple University, Ithaca College and the University of Georgia. A sports economist, Professor Maxcy's expertise includes antitrust law, regulation, labor policy, and finance. He was elected President of the International Association of Sports Economists (IASE) in 2015 after serving as the North American Region Vice President, 2010- 2014. Professor Maxcy has made public appearances and delivered lectures at national and international conferences and forums on sport policy. He has published numerous peer reviewed articles on issues including stadium finance, the impact of collective bargaining professional sports leagues, the influence of long-term contracts on player effort, and antitrust in sports. His publications are represented in Contemporary Economic Policy, Journal of Sport Economics, Review of Industrial Organization, Journal of Sport Management, and Managerial and Decision Economics, among other journals and books. Professor Maxcy frequently discusses economic issues in the media and has contributed op-eds to news and media outlets.
Areas of Expertise
Industrial Organization
Labor Relations
Sports Economics
Selected Works
Articles
Maxcy, Joel, and Mondou, Julien, Le sport pro sous toutes les coutures: Amérique du Nord. JuriSport: The Revue Juridique et Economique du Sport 193 (Jan 2019): 17-33.
Editorial Board Service
International Journal of Sport Finance – Member (2017–Present)
Journal of Global Sport Management – Member (2017–Present)
Education
PhD Economics - Washington State University Pullman, WA United States 1996

College News
Joel Maxcy, PhD, professor of sport business, shares insight into the actual local economic impact of a professional sports team.
Professor of Sport Business Joel Maxcy, PhD, addresses what the MLB and its players union disagree on and the likelihood of a lockout or strike later this year.
Joel Maxcy, PhD, professor of sport management, addresses conflict between Major League Baseball and its players union on playing the 2020 season.