Yasmeen Mayes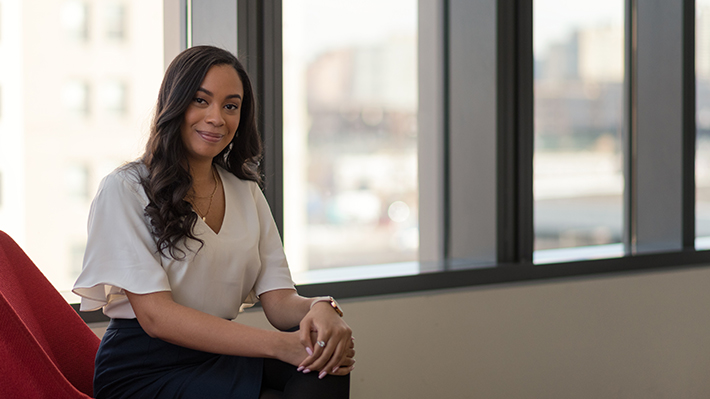 Yasmeen serves as the Program Manager in the Office of Engagement and Alumni Relations. In her role, she coordinates and manages the development of programs, events, gratifying volunteer opportunities, and meaningful outreach that strengthen connections with LeBow and its greater alumni community. She works collaboratively with faculty, staff, student organizations, and administration to inspire alumni and student engagement and implements strategies as they relate to assigned groups.
Yasmeen is a Drexel alumna and earned her BS in Communication at Drexel University's College of Arts and Sciences. She is currently pursuing her MS in Higher Education Administration & Leadership at Drexel's School of Education.
Job Responsibilities
• Manage and execute events, programs, outreach, and special initiatives targeting alumni, students, faculty, and the regional business community.
• Support creating marketing plans for events and producing event-related materials.
• Serve in an advising capacity for the Drexel Women in Business student organization.
• Oversee the Gerri C. LeBow Hall DiPiero Grand Meeting Room and Rose Terrace.
• Maintain inventory of promotional materials and resources for College-wide events.
College News
Yasmeen Mayes, program manager in LeBow's Office of Engagement, is spearheading a Black History Month project celebrating overlooked stories of Black achievement.