Yoto Yotov, PhD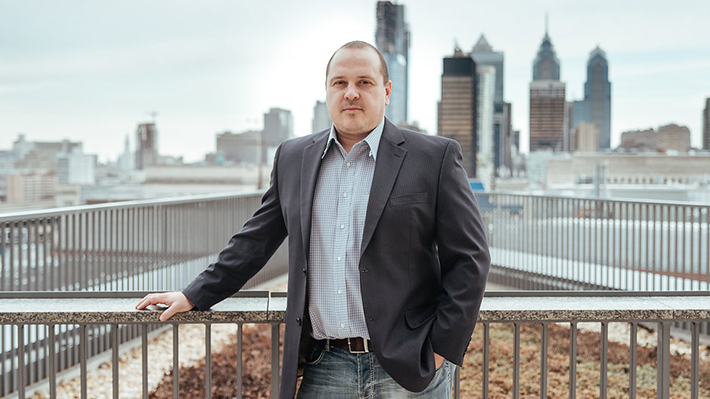 Yoto V. Yotov is a Professor at the School of Economics of the LeBow College of Business, Drexel University, and a Research Professor at the ifo Institute, Munich. Yotov's research is focused on international trade, and his work appears in the American Economic Review, the Journal of International Economics, the Economic Journal, the International Economic Review, and the European Economic Review, among others.
Yotov has done consulting, training, and advising projects for a number of international organizations (e.g., the World Trade Organization), national governments (e.g., the Department of Foreign Affairs and International Trade, Canada), research institutes (e.g., the Kiel Institute of the World Economy), and his research is funded by the International Growth Center at the London School of Economics, and the Centre for Corporate Reputation at the University of Oxford.
Yotov's book "An Advanced Guide to Trade Policy Analysis: The Structural Gravity Model" (co-published by the United Nations and the World Trade Organization), together with the International Trade and Production Database (developed for the U.S. International Trade Commission), and the Global Sanctions Database are all free public goods and evidence of Yotov's efforts to translate rigorous academic research methods and tools for sound policy making.
Yotov has taught at Princeton University, the University of Munich, the University of Tübingen, and Boston College, and he has held visiting positions at many universities around the world. Most recently, Yotov has been pursuing his passion for research and teaching under his "Gravity with Gravitas for Autism" initiative, with the goal to earn funds to establish a free-of-charge center for diagnostics and support of children with autism in his hometown in Bulgaria. Yotov has taught gravity modeling and trade policy analysis to students and researchers from more than 130 countries.
Areas of Expertise
International Trade
Trade Policy
Editorial Board Service
Economics 21 – Member (2018 – Present)
Business Management – Member (2018 – Present)
Review of International Economics – Member (2018 – Present)
European Economic Review – Guest Editor (2018 – Present)
Economics 21 – Member (2017 – 2017)
Business Management – Member (2017 – 2017)
Education
BA International Economics - Tsenov Academy of Economics, Bulgaria, 2000
BA BS Economics - Truman State University, Kirksville, MO 2002
MA Economics - Boston College, Boston, MA USA 2003
PhD Economics - Boston College, Boston, MA USA 2007

Awards
2020 Fulbright Specialist Roster (The Fulbright Scholar Program)
2019 Keynote Lecture (III Jornadas de Investigacoin en Internacionalizacion)
2019 Keynote Lecture at the Annual IATRC Meeting (The International Agricultural Trade Research Consortium (IATRC))
2019 The CES Lectures Programme (University of Munich)
2019 Distinguished Visiting Professor (University of Tbingen, Summer 2019, Germany)
2018 Keynote Lecture EGIT Conference (University of Vienna)
2017 Research Professor (Ifo Institute, Leibniz Institute for Economic Research, University of Munich)
2016 Provost Award for Outstanding Mid-career Scholarly Achievement (Drexel University)
2015 Research Fellow (CESifo Research Network)
2014 Deans Excellence in Service Award (LeBow College of Business, Drexel)
2013 Outstanding Faculty Mentor Award (Drexel University)
2010 Allen Rothwarf Award for Teaching Excellence (Drexel Univeristy)
2009 Excellence in Teaching Award (Drexel University, LeBow College of Business)
2009 Excellence in Research Award (LeBow College of Business)
2007 Donald and Helene White Prize for Best Dissertation in the Social Sciences (BC)
2006 Donald J. White Teaching Excellence Award (Boston College)