Using a text editor
To avoid issues related to internet connectivity or formatting, it is recommended that users compose their work in a simple offline text editor, such as Notepad (Windows) or TextEdit (Mac). Once completed, work can be copied and pasted directly into a Blackboard submission field.
Clearing formatting
Although simple text editors such as Notepad or TextEdit are recommended, some students may prefer to use Word. In most cases, the text from a Word document does not carry over into Blackboard correctly, which can cause issues with the text's format after the post is submitted. Students can use the following key combinations to remove formatting when they copy and paste text into Blackboard:
Windows: use the key combination Ctrl+Shift+V to clear formatting when pasting
Mac: use the key combination Command+Shift+V to clear formatting when pasting
As an alternative, text can be pasted into a Blackboard text field using the standard Ctrl+V for Windows and Command+V for Mac. Selecting all pasted text and clicking Blackboard's Remove Formatting icon will remove all formatting from the text.

If the Remove Formatting icon is not visible, make sure that Blackboard's toolbar is fully expanded. This can be done by clicking on the ellipses icon […], or by clicking on ALT+F10 (PC) or ALT+FN+F10 (Mac).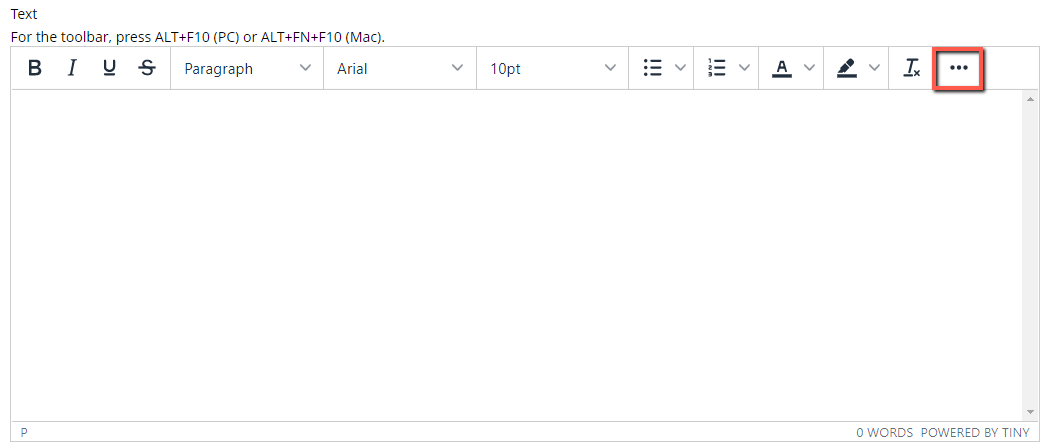 Once any formatting has been removed, the buttons in Blackboard's text editor can be used to underline, italicize, edit font style, add bullets and numbering, or otherwise change the appearance of the text.