YouTube videos can be a great resource to reinforce key course topics with your students. Blackboard's YouTube Mashup tool can ensure that students have an uninterrupted, ad-free video experience, all from within your Blackboard course.
To add a YouTube video to your course, follow the steps below:
Go to Build Content > YouTube Video (under Mashups):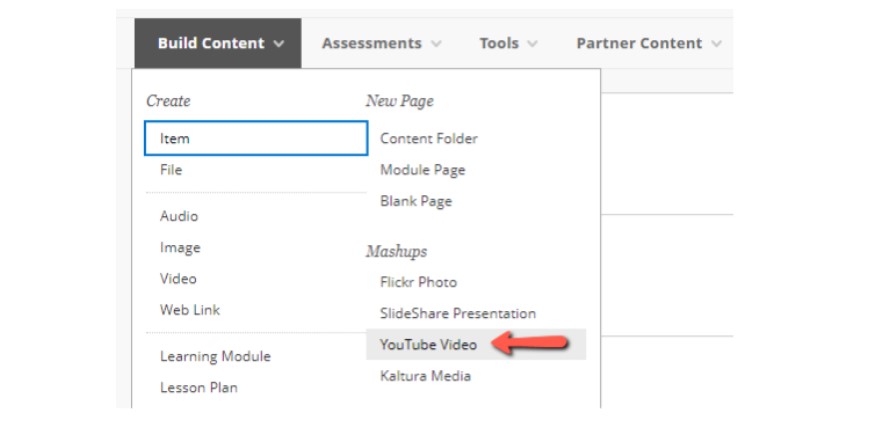 In the "Search" field, paste the video's Content ID, which can be found after the = symbol in the URL. The Content ID is included in the example URL below:
URL: https://www.youtube.com/watch?v=r3Vpizb-hRc
Content ID: r3Vpizb-hRc

Click Go

Select your preferred video from the search results: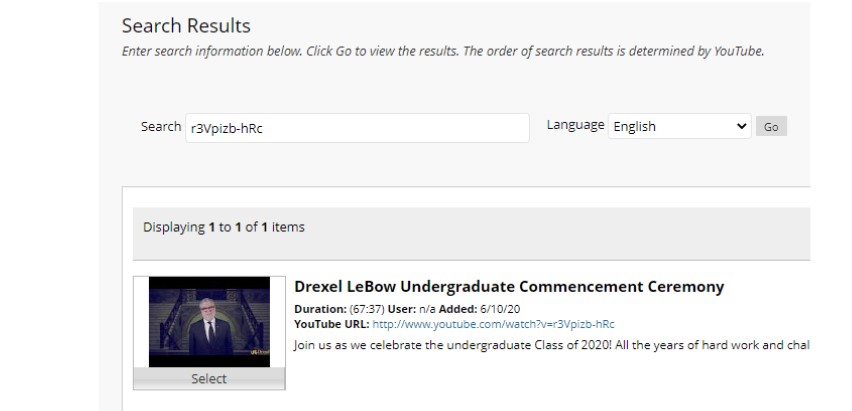 Title the video as you would like it to appear in Blackboard – by default, the title will display the video's name as it appears on YouTube
Click Submit
If you are unable to find the YouTube video you would like to add from within the Mashups tool, you can alternatively add the video using Drexel Streams using the "YouTube" option found under the "Add New" menu. Once the video is added in Streams, you can add it to Blackboard.
If you have additional questions about adding media resources into Blackboard, reach out to LeBow Instructional Tech at lebowintech@drexel.edu
Have Questions?