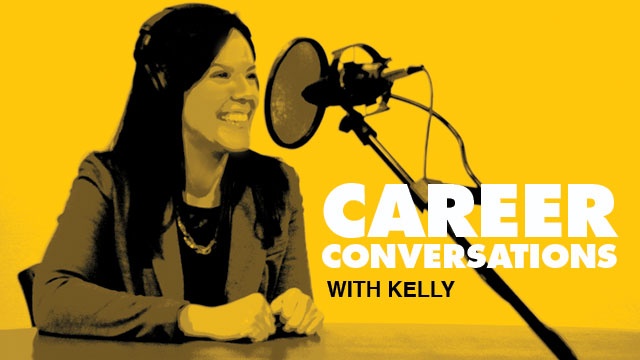 Career Conversations with Kelly
The Career Conversations with Kelly podcast provides an exclusive look into the lives and careers of professionals at the top of their fields. Focusing on the challenges and triumphs that have led each guest to their current position, the series provides a more personalized guide to navigating today's working world.
Join Assistant Director for Graduate Career Services Kelly Deily and special guests as they explore what makes a successful career.
Episode 3
Kelly Deily talks with Matt Cabrey, executive director of Select Greater Philadelphia and host of the Growing Greater Philadelphia podcast.
Watch Video
Episode 2
Kelly Deily talks with Patrick Callahan, Founder of CompassRed and Drexel Alum, about failure, the future of analytics, and internship opportunities with his company.
Watch Video
Episode 1
Kelly Deily talks with Rich Blumberg, consultant with SAP, Drexel alum, and president of World Sales Solutions, about the importance of networking, the importance of being prepared for an interview, and the good that resulted from a layoff.
Watch Video