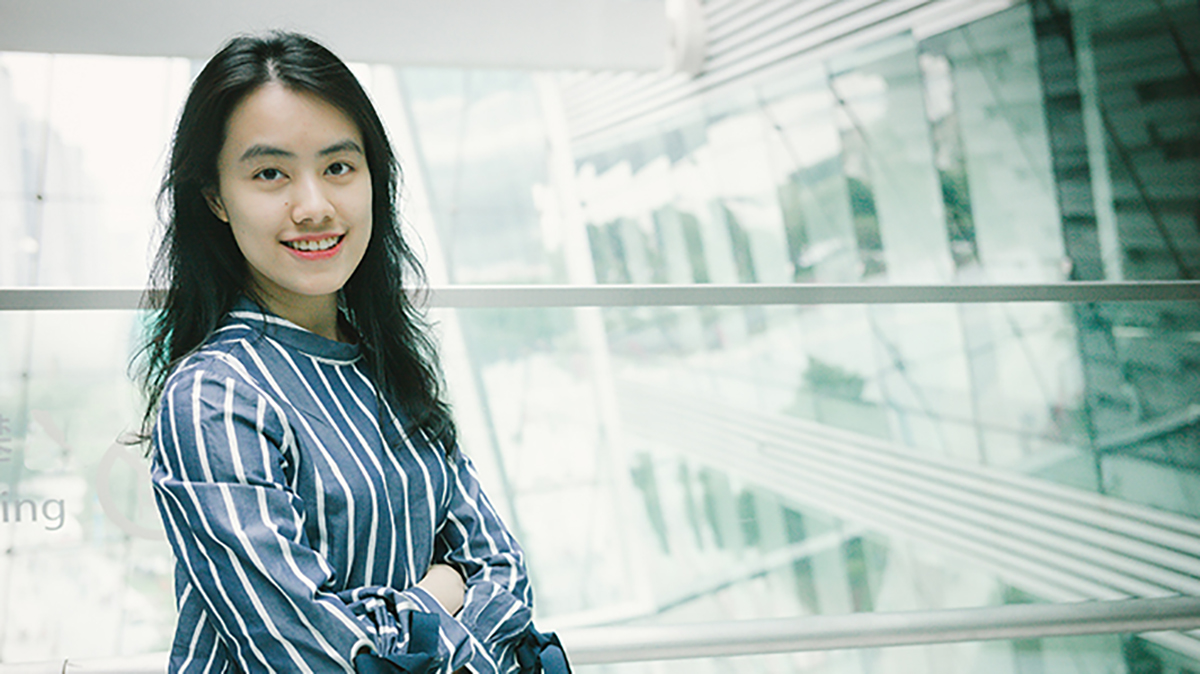 Jilan Liu, '17
Operations and Supply Chain Management
After transferring to Drexel in 2014 from Guangzhou University, Jilan Liu found a new career path and a brighter future.
When Liu transferred in 2014, she decided she wanted to challenge herself and earn a more specialized degree than the general business studies she had begun in her hometown of Guangzhou. "I thought I needed to be specialized in one area so I tried to evaluate what program fit me the best and I found that operation and supply chain management fit my personality," says Liu.
With a solid background in business and dreams of becoming a top-level business consultant, Liu knew that she wanted to pursue an area of study that would allow her to make an impact on the business world.
The Operations and Supply Chain Management program started Liu off in the right direction. With no prior work experience and a commitment to excelling in her field, Liu found ways that she could complement her studies by actively participating outside of the program. Liu served as the vice president for the Drexel Supply Chain Management Association for over a year. She successfully coordinated several events including a panel featuring professionals in the supply chain industry, which she coordinated with several local universities.
"In the beginning, I wasn't good at organizing those events and I was a little bit shy," says Liu. "But it helped push me out of my comfort zone and it helped to push me to become the person that I wanted to be – confident and able to lead a team."
Liu's work with the club not only lead her to be more confident, but the professional events she organized also prepared her to search for co-op positions. Through Drexel, Liu found her first and only co-op at Estée Lauder. "I loved my time at co-op because I was able to apply what I learned from class and through my organizations to the work projects," says Liu.
Seamlessly making the transition from co-op to career, Liu stayed on with Estée Lauder after graduation. "I didn't have any work experience prior to Estée Lauder, but since I knew that was one of my weaknesses compared with other candidates, I really did my research on the company and used what I learned during my time there," says Liu. She accepted a position in the Global Supply Chain department.
Liu says her love of the industry grew when she was assigned a North American sales project. "There, I streamlined their corporate sales projects and reduced their ordering process time and reduced their service processes overall for over 100 North American corporate sales stores," says Liu.
But despite her success and growth in the company, Liu says that much of her time there has led her to want to pursue another degree. "When I was working for Estée Lauder I realized that my education was the starting point for real-world practice, but I wanted to get in depth in this area and pursue my career goals in the future," says Liu. "In the corporate world, you realize no one is going to train you or teach you anything as you advance so I'm looking for that training elsewhere."
After staying with Estée Lauder for over a year, Liu has returned home to Guangzhou where she is currently applying to graduate programs.