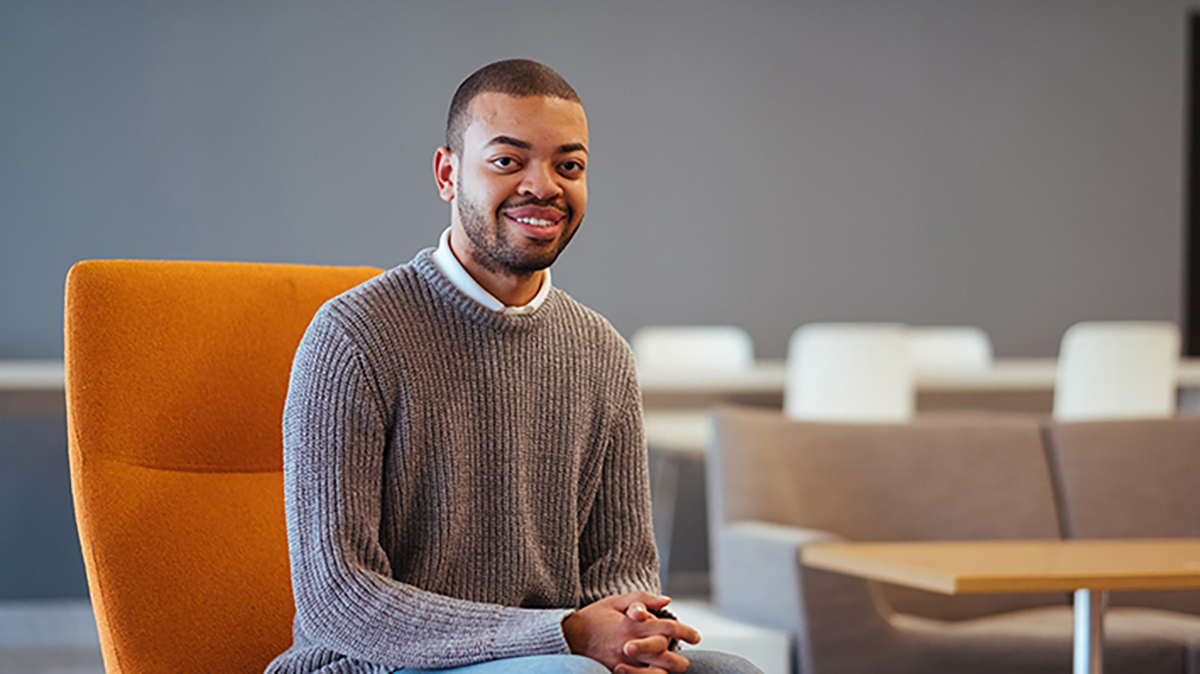 KeShaun Hinmon, '19
Bachelor of Science in Business Administration - Marketing
Before landing his position at Google, KeShaun Hinmon wasn't always sure where a career in business would take him. A quiet and shy student prior to college, Hinmon's primary goal when beginning classes at Drexel was to find a way to come out of his shell. Through his involvement in the BRIDGE program, a LeBow learning community designed to support underrepresented students throughout their time at Drexel, Hinmon was able to make vital connections his first year that would provide him the social and emotional support he would need to guide him throughout his time at the University.
And BRIDGE's support guided Hinmon through some of his toughest decisions. Though Hinmon always knew he wanted a career in business, he was unsure which discipline was right for him. Through the Business 101 and Business 102 courses his first year, Hinmon discovered what he calls "a small love" for accounting and through BRIDGE, a connection to KPMG.
Offered a co-op at KPMG before the end of his first year, Hinmon landed three different co-op positions at the company. Though Hinmon truly enjoyed working with KPMG and valued their commitment to diversity and inclusion, Hinmon found that while he loved the technical aspect of accounting, his passion truly lied in working with others and helping them to find the right position that would allow them to bring their best selves to work.
Uncertain what to do and entering his last year at the University, Hinmon made the difficult decision to switch his major to marketing with the support of his mentors and found a position at SAP that would give him more experience in human resources—his true passion. After finding a full-time position at SAP, Hinmon decided to work full-time at the company while completing his senior year at the university.
"Marketing has so many realms that you can take," says Hinmon of the switch. "It's more than just the four P's of marketing. It can also be used in how you bring yourself to work and how you market the company you work for or yourself to external candidates. Utilizing my marketing degree will help me highlight the benefits of the company I work for when recruiting candidates."
Hinmon's role at SAP and passion for human resources led him to apply for the New York Marketing Trip to SAP and Google, hosted by Undergraduate Career Services. For Hinmon, the trip provided the opportunity to connect with Drexel alumni working at these companies and learn more about the roles available.
"I feel like if I didn't go on that marketing trip in August I would have never made the connections that I have made now," says Hinmon. "You never really hear these success stories or know people's stories from meeting them and it's hard to know what you can get from the experience but I thought, 'Why not try?'"
After forming a connection with a Drexel alumni who currently works at Google, Hinmon decided to apply for several opportunities within the company. Hinmon landed a role as a people operations rotations associate where he will complete a two-year rotation, working in various roles within human resources before selecting the best fit for him.
Hinmon says landing this opportunity is the result of taking a leap of faith, trusting his instincts and utilizing the support of the Drexel community to guide him along the way. "What I've learned from Drexel overall that has helped shaped me as a person and build my professionalism is being open to possibilities, while being true to yourself," he says. "I hope to one day be able to give back to LeBow and pay it forward to other students just as other students and alumni helped me."