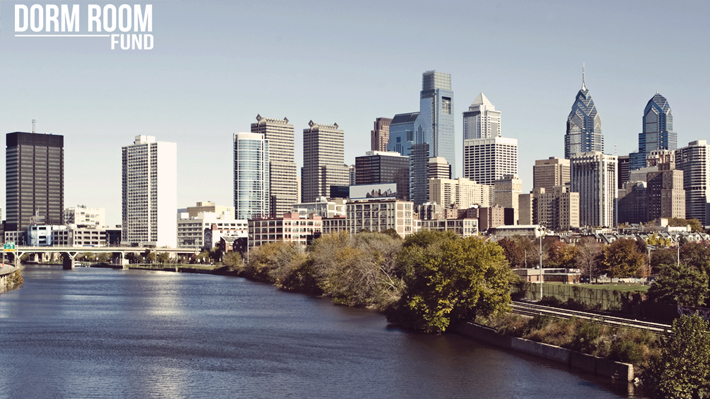 $500,000 Dorm Room Fund to Be Run by Drexel, Penn Students
First Round Capital, one of the nation's most successful early startup investment firms, has announced the creation of a $500,000 Dorm Room Fund to be run by Drexel University and University of Pennsylvania students. This eight-student investment team will make $10,000 - $20,000 investments in new ventures started by current students or recent graduates in the Philadelphia area.
Josh Kopelman, managing director of First Round Capital, first announced the project on his blog. He writes, "college campuses are wonderful ecosystems for creating disruptive ideas. And I'm not the only one who's noticed and taken advantage of this. For other examples, look no further than today's largest tech companies -- it's not surprising that Facebook, Microsoft, Dell, Yahoo, Google all started in a dorm room." He specifies that the advantage of a fund run by students, "not suits," will be a student investment team that knows the "entire student and campus ecosystem – allowing them to find, screen and invest in the best ideas."
The official website of the Dorm Room Fund has more information for students who want to apply for a spot on the student investment team (note: the deadline is Thursday, October 4 at 9 a.m. EST) or apply for investment funds for their startup.
Donna De Carolis, Ph.D., Drexel University's associate vice provost for entrepreneurship education, says "the fact that Josh Kopelman specifically wants Drexel students on his investment team is an indication that he recognizes the unique capabilities of our students and the University's entrepreneurial spirit."
A representative from First Round Capital says they are aiming for a relatively even split of undergraduates and graduate students, and the company is aiming to have a committee in place by the end of this month. According to Technically Philly, investments could begin as soon as January.
The project is being considered a pilot, and if it's successful First Round Capital plans to replicate it in other cities. During the past couple of weeks, the company relocated its headquarters from Conshohocken to the University City neighborhood, at 4040 Locust Street, where it now offers space to its portfolio companies. It also has satellite offices in San Francisco and New York City.